P2S Engineering, Inc. Receives 2016 Zweig Group Trifecta Award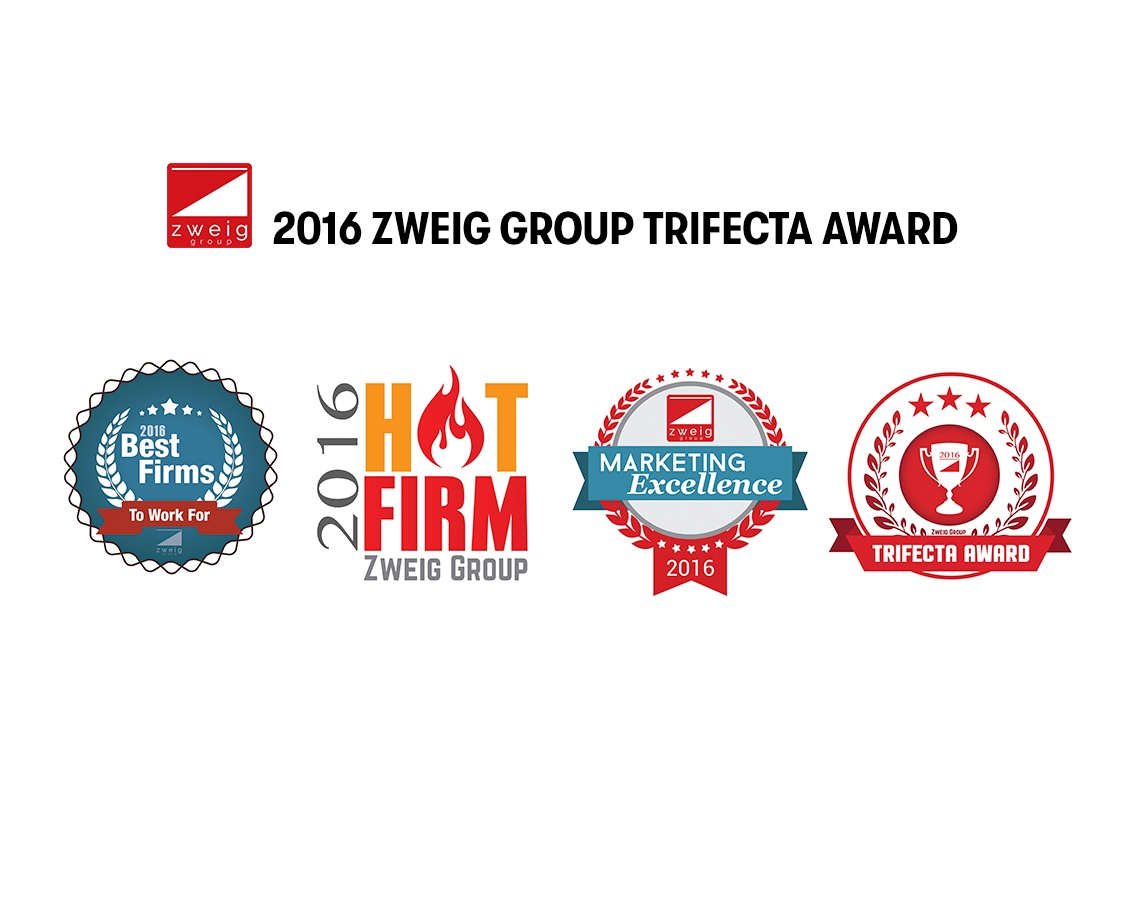 P2S Engineering Receives Zweig Group Trifecta Award
P2S Engineering is proud to be the recipient of the prestigious Zweig Group "2016 Trifecta Award," an honor bestowed on firms that are recognized in all three Zweig award categories in a given year: "Marketing Excellence Award", "Hot Firm Award" and "Best Firm to Work for Award". Zweig Group's awards programs specifically focus on architecture, engineering, planning, and environmental consulting firm achievement for firms located in North America.
P2S won the "Marketing Excellence Award", ranking a fantastic 4th in the "Internal Marketing Category". The award was given in recognition for P2S' new company Intranet, which was designed completely in-house. The new intranet is a comprehensive system that includes anything a P2S employee might need, from HR to resources. The system is a marked improvement from the firm's former intranet.
P2S will formally receive all four awards during the 2016 Hot Firm and A/E Industry Awards Conference, which will take place Friday, September 23 at the Arizona Biltmore in Phoenix, Arizona.