P2S Engineering, Inc. Places in EC&M's Top 40 Electrical Design Firms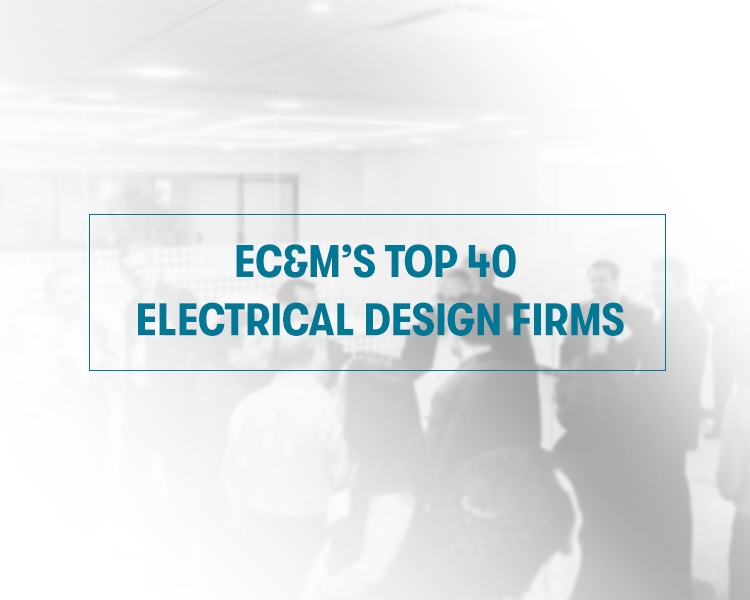 P2S Engineering, Inc. Places in EC&M's Top 40 Electrical Design Firms
Long Beach, California – Electrical Design, Construction & Maintenance (EC&M) magazine has released its annual rankings of the top electrical design firms in North America, the 2016 EC&M Top 40 List. P2S ranked #31 on EC&M's list ranked by electrical design revenue. P2S has become an EC&M Top 40 regular and we are honored to once again be included.
EC&M writes that the Top 40 Electrical Design Firms prospered in 2015, spurred on by a favorable economic climate and a "growing demand for ever more complex energy and power related components of construction projects".
Even more favorably, total revenue for the top electrical design firms increased by 11% from the year before to a total of 1.858 billion. The last three years have seen a 38% growth in revenue, an impressive feat when compared to the 2% annual growth from the economy at large. EC&M notes that low interest rates, a collective national infrastructure in need of upgrades and more companies with more cash are all good omens for the future of the design industry.
P2S takes these good tidings in stride, continually working to grow and innovate not only in the electrical design field, but across all of our many services and markets.