Engineering News-Record (ENR) Best Project Award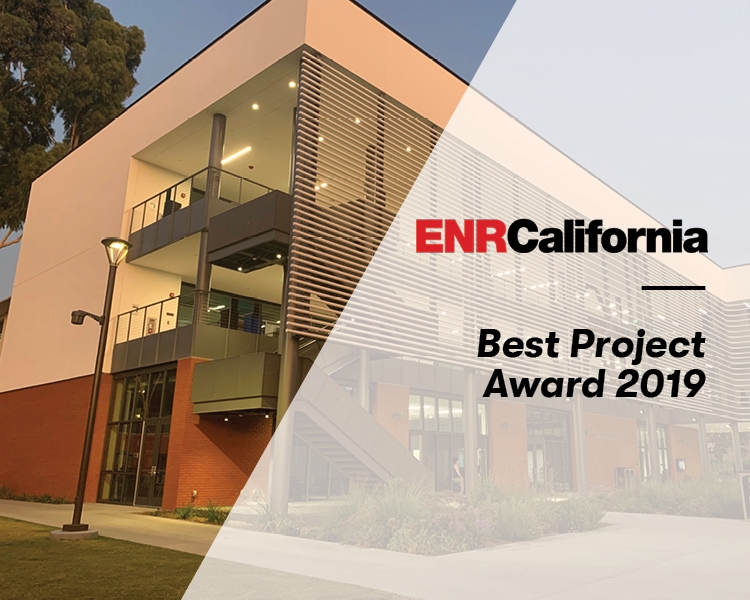 The College of Professional and International Education (CPIE) building continues to gain recognition. Every feature was carefully considered to achieve its designation as the first Net-Zero Energy building in the Cal State University system. The building, centrally located on Cal State Long Beach's campus, was completed in September 2018 and is a part of the university's goal to reach carbon neutrality by 2030. Engineering News-Record announced that the CPIE building has checked all the right boxes to be named Best Green Project for the Southern California Region.
The design-build team - which features ZGF Architects, MHP Structural Engineers, MATT Construction and P2S - struck the perfect balance between aesthetics and functionality. P2S contributed high-efficiency mechanical, electrical and plumbing systems while ZGF's design further optimized the classroom building. Its orientation, shape and slatted facade maximize natural daylight and ventilation. The building materials and furnishings also contribute to the overall sustainable design.