P2S Magazine 2019, Issue 1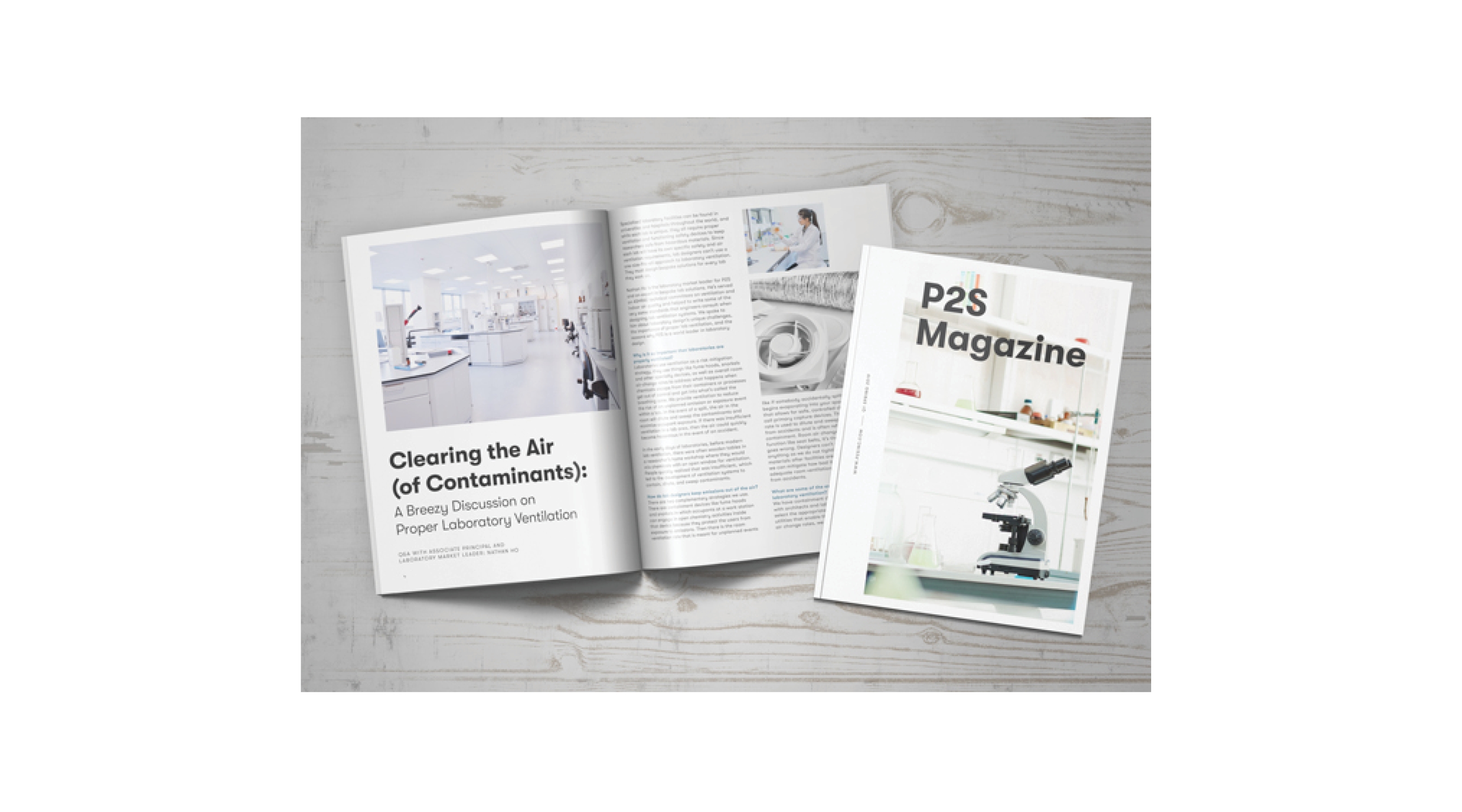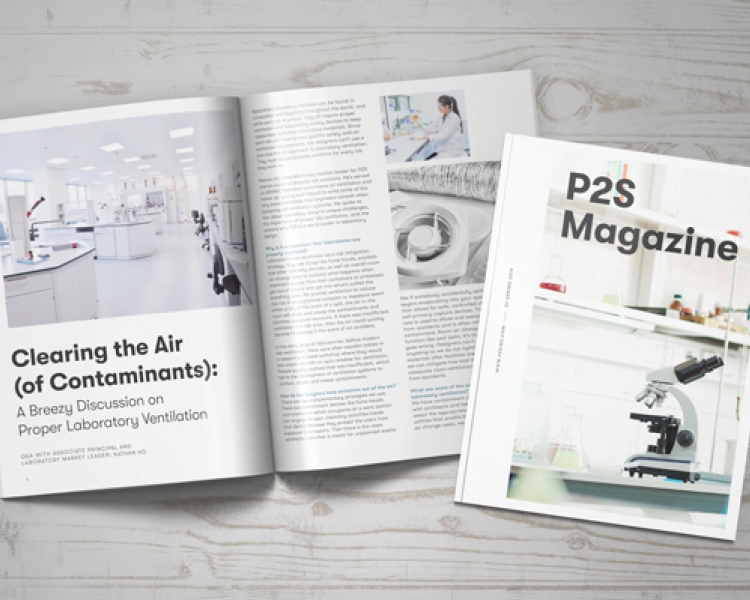 Innovations for laboratory ventilation.
Smart laboratory design improves occupant safety, makes labs easier to maintain and increases energy efficiency. This issue of P2S Magazine features the P2S lab team, who are world leaders in designing exceptional HVAC systems that ventilate spaces and disperse air farther away, using less energy. We spoke with P2S Laboratory Market Leader, Nathan Ho, to discuss lab design innovations, notable projects and why the P2S lab team excels at delivering better air quality performance while minimizing energy use.