P2S Magazine 2018, Issue 4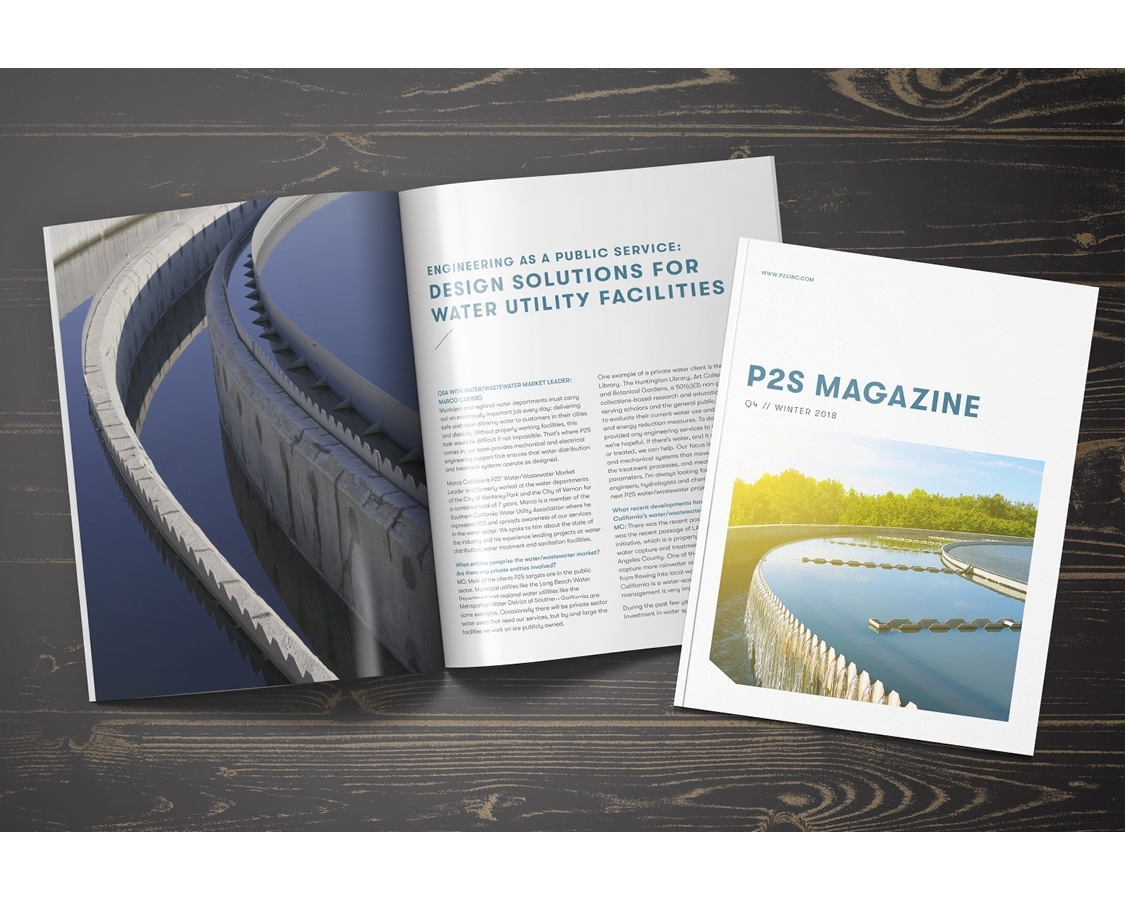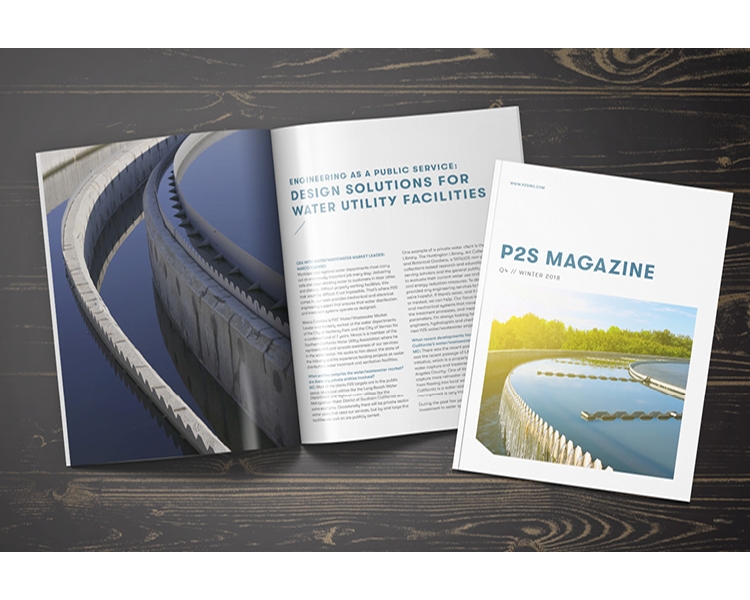 Taking a dive into the matters of water and wastewater.
Water Distribution and Water Treatment Operators provide an invaluable service to the public. This issue of P2S Magazine explores our services in the Water/Wastewater market, exploring how energy efficient design benefits water facilities and makes operator's jobs easier. We talk with P2S Water/Wastewater Market Leader, Marco Cabibbo, a former water operator himself, who discusses the state of the market and why he believes delivering engineering solutions to the water sector, serve the greater good.
Read the issue here!