P2S's New Office Space Certified LEED Platinum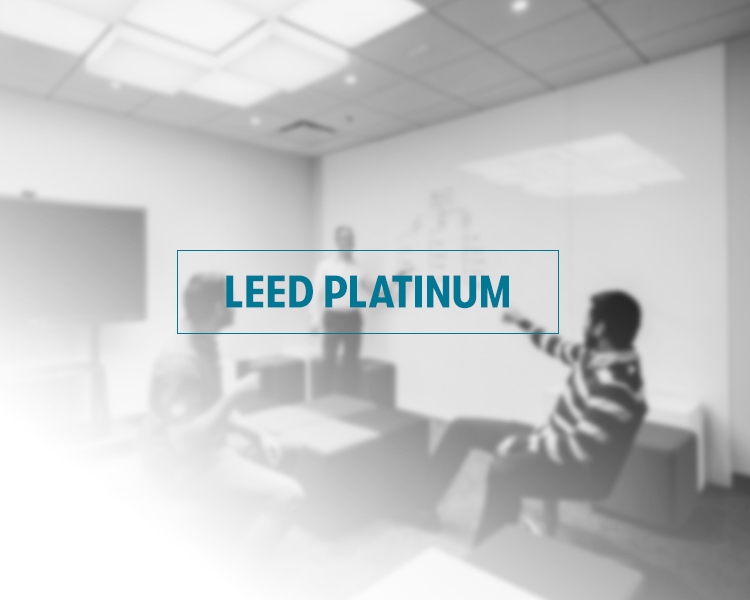 P2S Engineering's New Office Space Certified LEED Platinum
Long Beach, California – P2S Engineering's office expansion has just achieved LEED Platinum certification, the highest LEED certification issued by the U.S. Green Building Council (USGBC). P2S now occupies the top two floors of 5000 E. Spring St. with the 18,790 SF seventh floor offices recently added below the original eighth floor. The expansion was an effort to better accommodate the rapidly growing P2S workforce. The new space contains amenities such as a gym, showers, employee lockers, bike racks, game room, café and new conferences and meeting rooms. Together, all design elements contributed to surpass USGBC's most rigorous criteria for energy efficiency.
The new high-efficient office space was designed by P2S and the firm employed the same sustainable design solutions it uses for clients. P2S implemented an innovative new lighting system with highly efficient fixtures, kinetic energy switches and wireless lighting controls so that all switches, fixtures and controls are on the same network. The unique design has led to lighting energy consumption of 50% below Title 24-2013 standards.
The USGBC is a membership-based non-profit organization that promotes sustainability in building design, construction, and operation. The LEED rating system awards points to projects in areas such as Sustainable Sites, Innovation in Design, Water Efficiency, and Energy and Atmosphere. Projects that accumulate a certain number of points are rated either LEED Certified, Silver, Gold or Platinum.
P2S' new LEED Platinum certification is a testament to the firm's unwavering commitment to the principles of sustainability and energy efficiency. The company plans to double in size within the next five years and the expansion provides a comfortable and environmentally conscious space for P2S' Long Beach staff to grow.