Kevin Peterson, P2S CEO, Named 2017 IEEE Fellow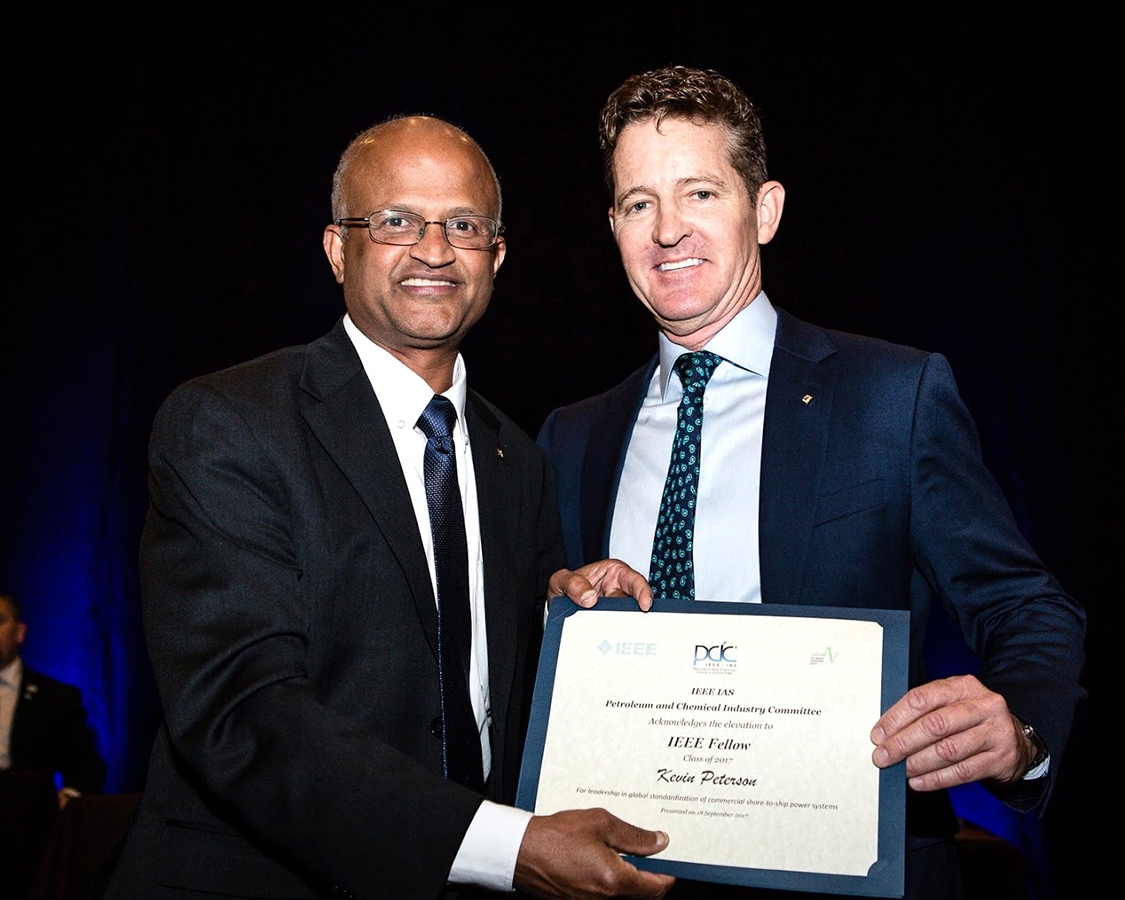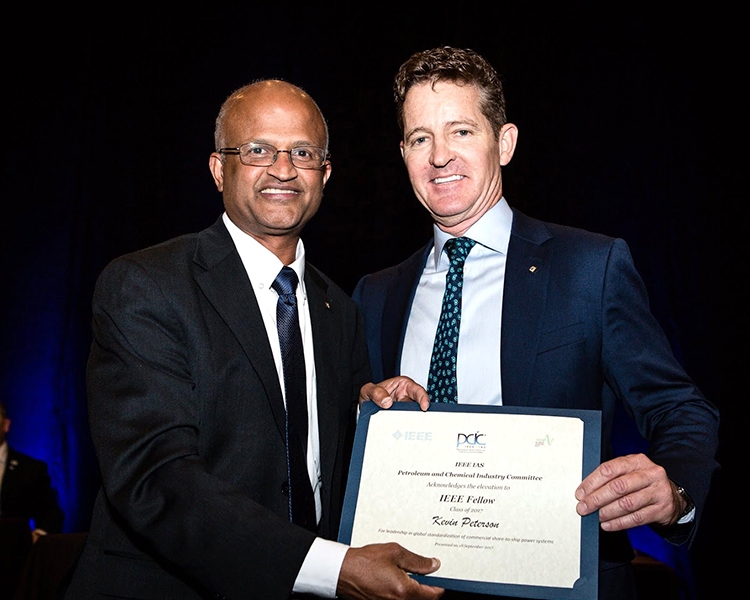 Kevin Peterson, P2S CEO, Named 2017 IEEE Fellow
Kevin Peterson, CEO of P2S Engineering, has been named an IEEE Fellow. Kevin is being recognized for his leadership in global standardization of commercial shore-to-ship power systems. His work developing and harmonizing North American and International shore-to-ship power standards has been instrumental in the worldwide installation of safer and more ecologically friendly shore side electric power connections for vessels stationary at dock, including at the Port of Long Beach.
The IEEE Grade of Fellow is conferred by the IEEE Board of Directors upon a person with an outstanding record of accomplishments in any of the IEEE fields of interest. The total number selected in any one year cannot exceed one-tenth of one-percent of the total voting membership. IEEE Fellow is the highest grade of membership and is recognized by the technical community as a prestigious honor and an important career achievement.
Kevin has chaired the IEEE Standards Association P80005 Electrical Shore-to-Ship Connections Working Group for 10 years and has been successful at integrating IEEE contributions into international standards. Kevin has also continuously served in several other IEEE leadership roles, including serving as the IEEE Industry Applications Society president in 2004.
The IEEE is the world's leading professional association for advancing technology for humanity. Through its 400,000 plus members in 160 countries, the association is a leading authority on a wide variety of areas ranging from aerospace systems, computers and telecommunications to biomedical engineering, electric power and consumer electronics.
As President and CEO of P2S Engineering, Kevin and his firm have a direct impact on building infrastructure throughout Southern California and beyond. He is heavily involved in the local Long Beach community having served as chair of the Community Hospital advisory board, the current chair of the YMCA of Greater Long Beach and a member of the board at Memorial Medical Center Foundation.