Los Angeles Business Journal, 2020 Best Place to Work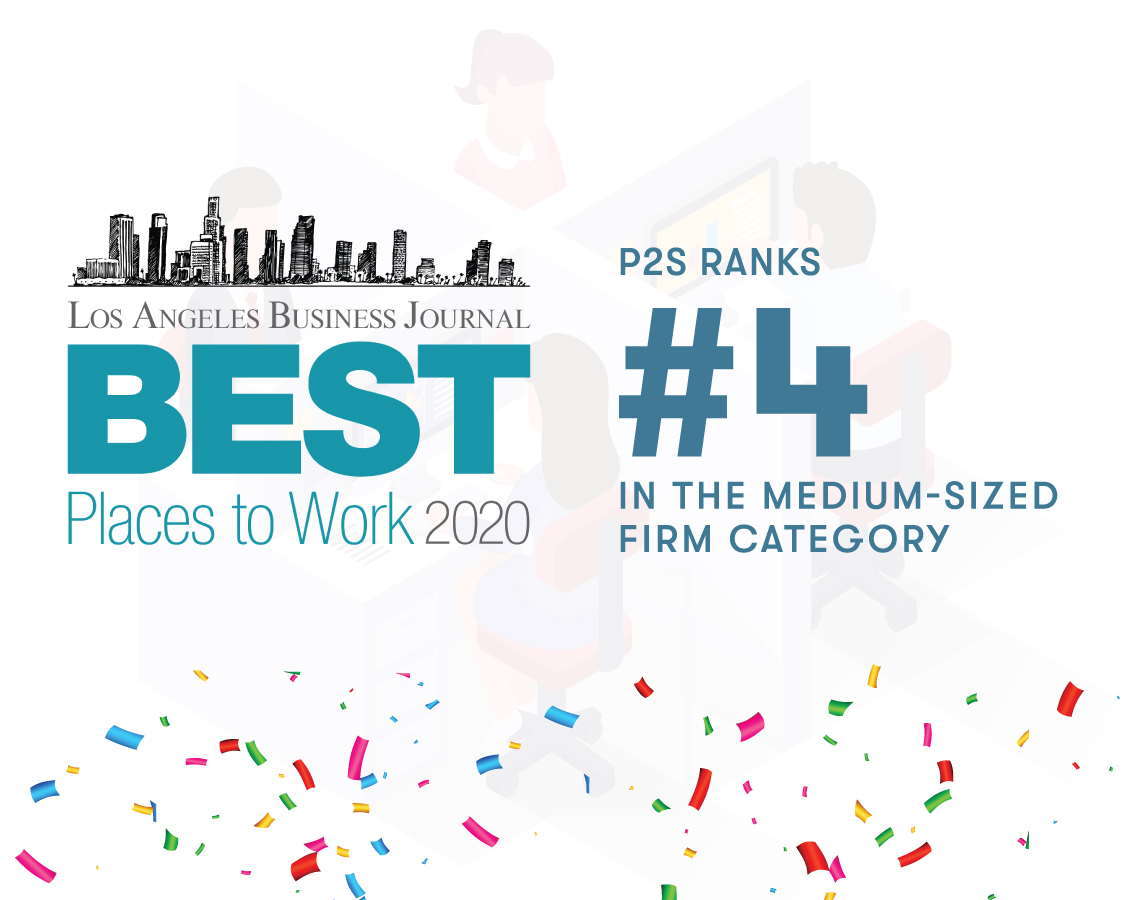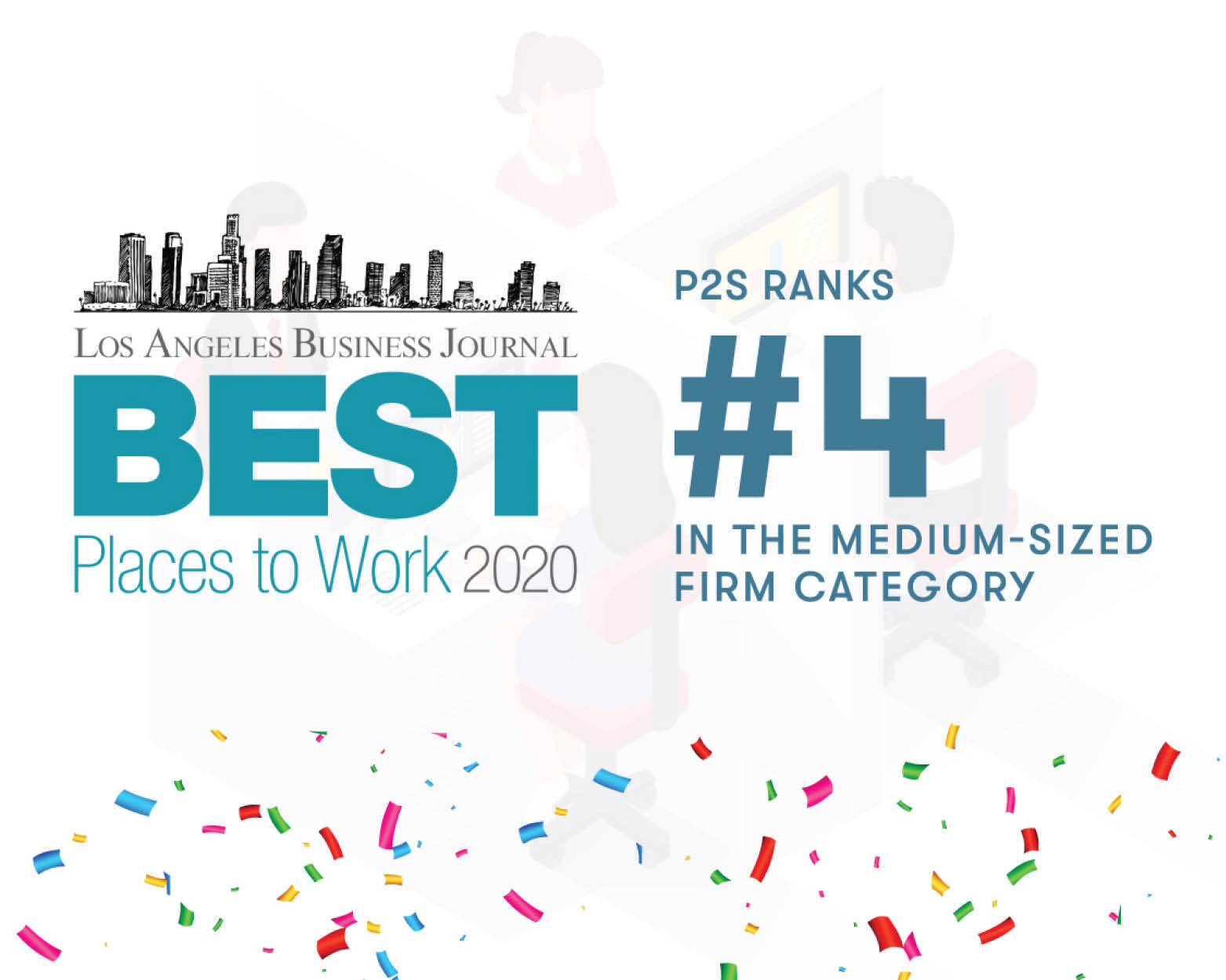 Through all the changes and growth, P2S has maintained our Best Place to Work ranking from the Los Angeles Business Journal. We're proud of our consistency, having won this award for over ten years in a row. This year, we've placed #4 out of a pool of 100 Los Angeles County Firms in the medium-sized company category.
The virtual awards ceremony allowed top-ranking companies to share their insights on what makes their companies the best. Common themes include a focus on employee wellness, along with personal and professional development. Another aspect is having a company culture that grows organically, with firm representatives sharing that an organic culture begins with hiring individuals who reflect the company's mission and goals.
Award ceremony panelists from the Los Angeles Business Journal and Best Place to Work encouraged taking advice from the top-ranking firms. We thank all our employees for their participation in the surveys that helped us become a "Best Place to Work" and look forward to participating next year.