Akshay Prabhu is officially certified as a Design-Build Professional®!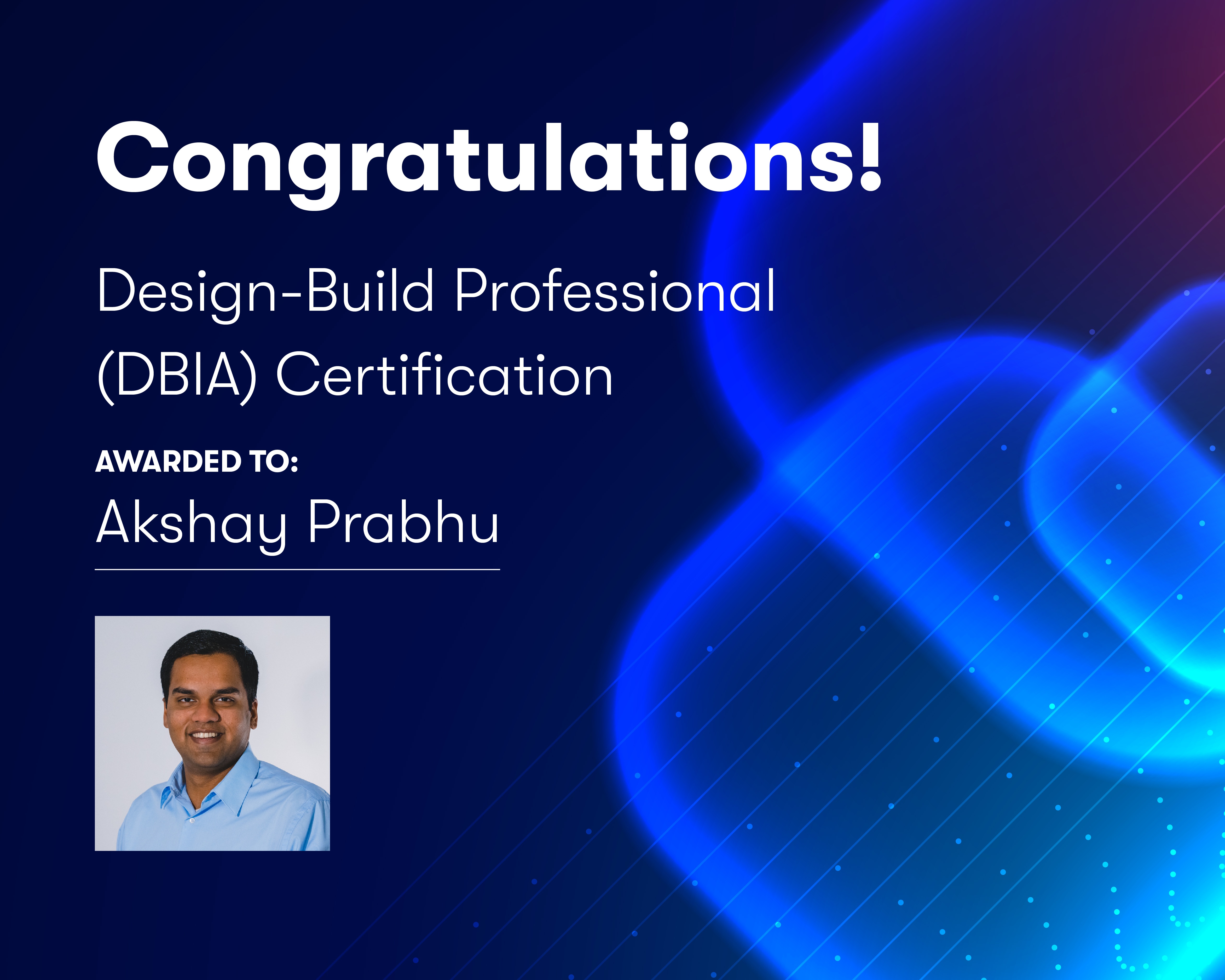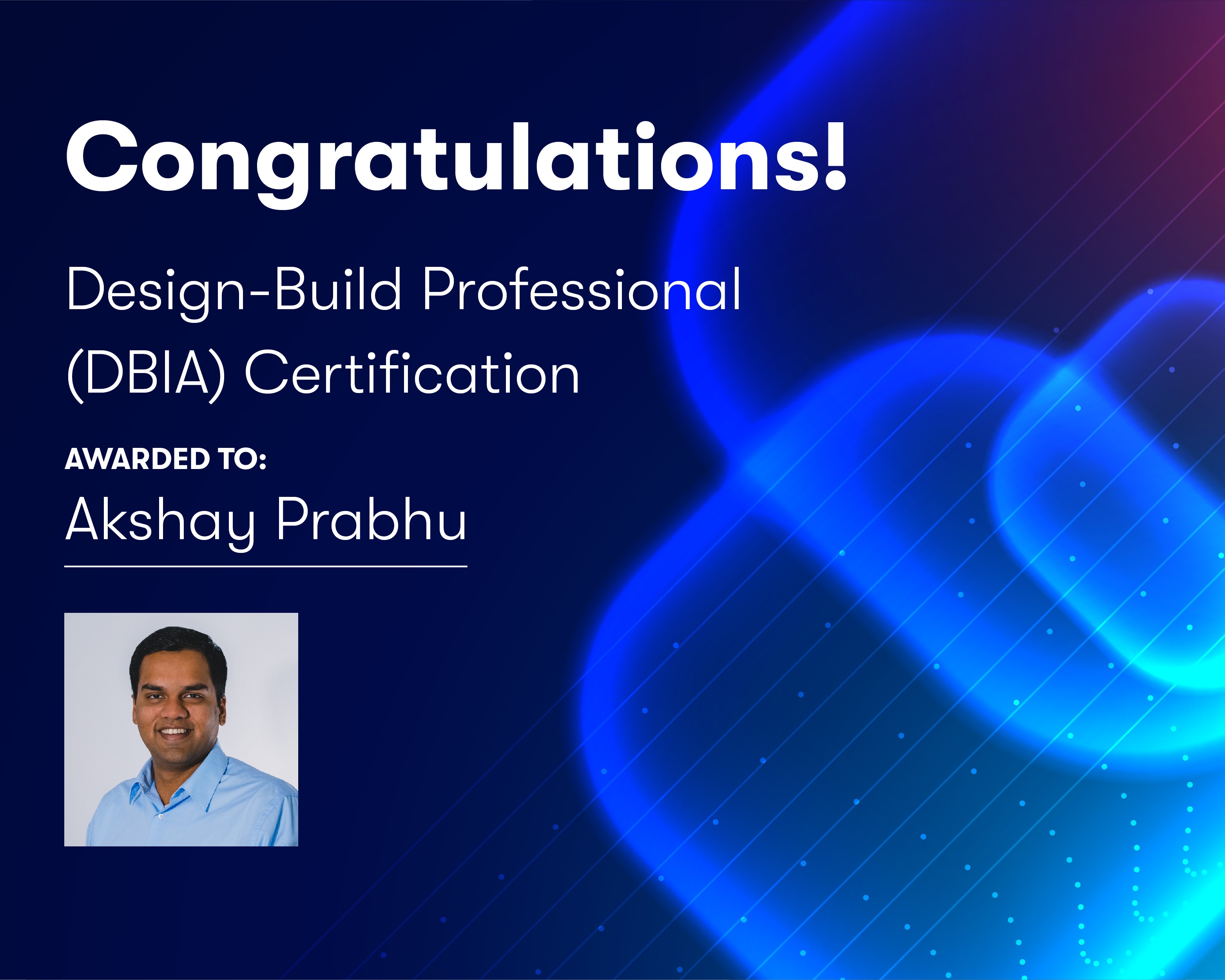 Continuous professional development plays a key role in our P2S founding principles. Therefore, P2S Inc. is happy to congratulate Akshay Prabhu, a dedicated electrical engineer and project manager, on his new certification as a Design-Build Professional®, granted by the Design-Build Institute of America.
DBIA Certified professionals lead the design-build industry. Through years of experience and hours of education, these individuals have put in the time and work to become Designated Design-Build Professionals®. The design-build process allows a company to streamline the delivery of a project with more collaboration and better cost-effective operations as it delivers both design and construction within one pipeline.
Owners and industry alike are looking for certified pros for their teams and achieving DBIA certification is the finest measurable standard by which to judge "Design-Build Done Right®." Congratulations to Akshay and we look forward to seeing how P2S and our staff will continue to achieve future goals!