PSMJ 2021 Premier Award for Client Satisfaction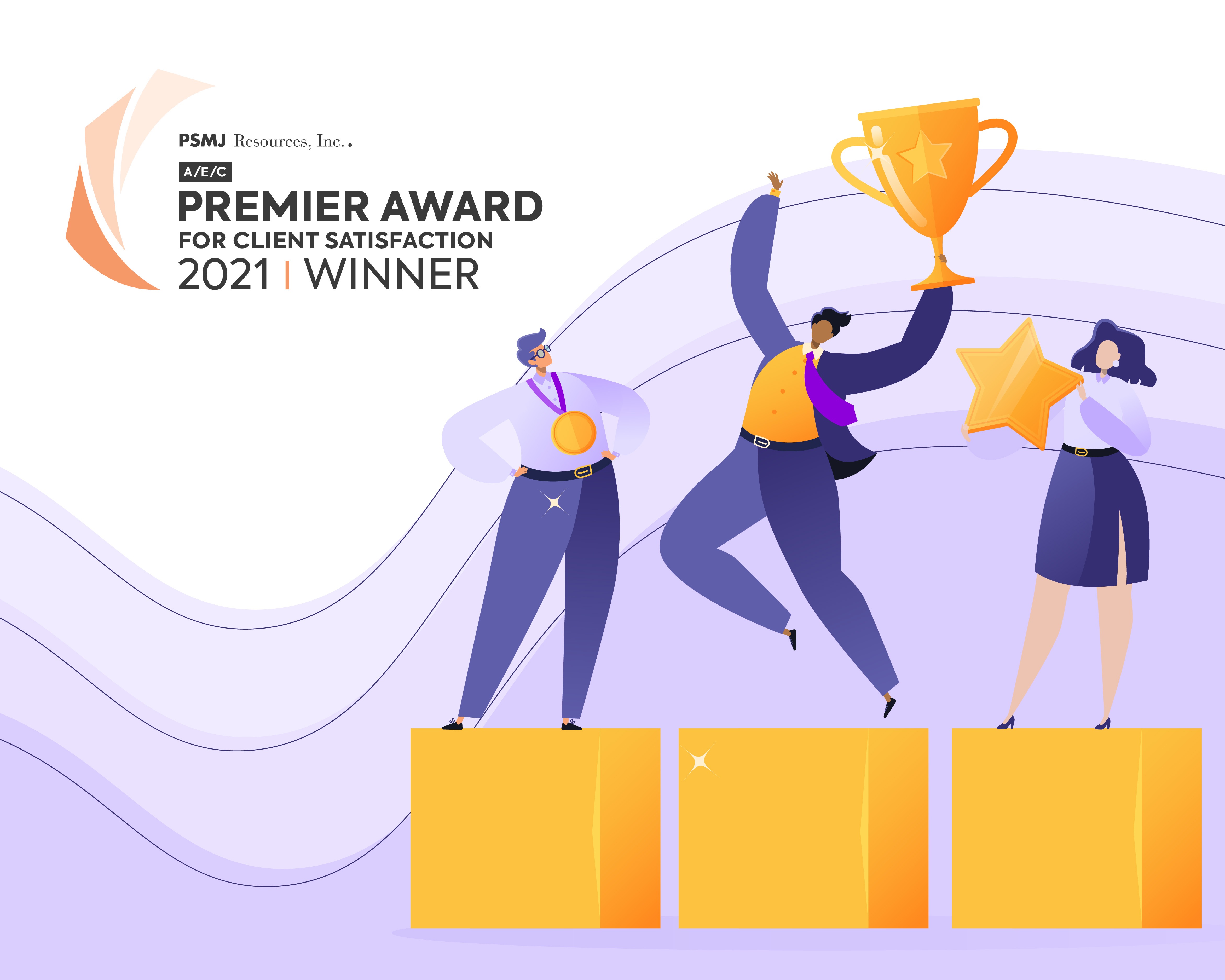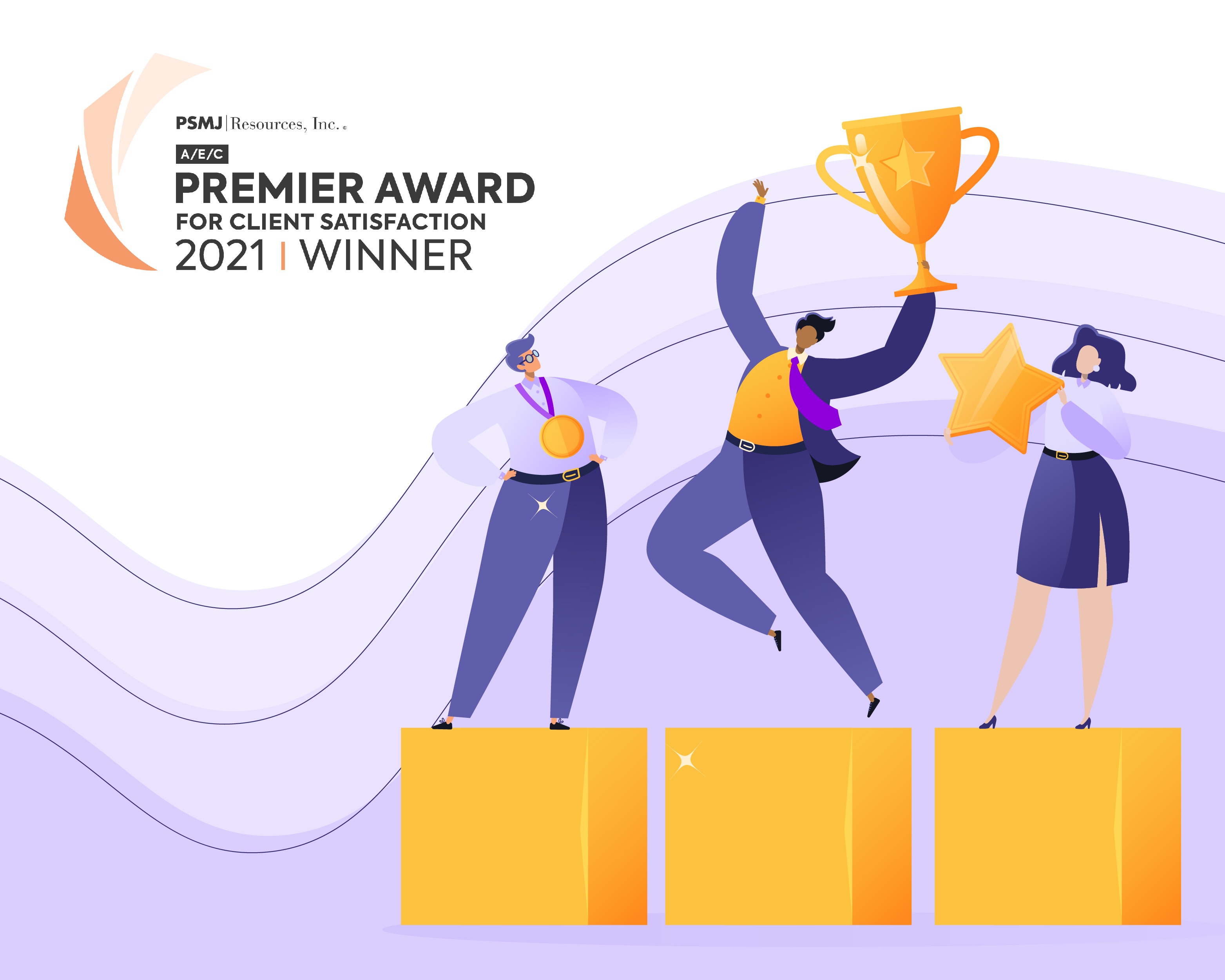 P2S has recently won the coveted 2021 A/E/C Premier Award for Client Satisfaction, the architecture and engineering industry's only data-supported recognition of superior service and project delivery. The annual Premier Award is granted based on 3rd party client survey research and analysis performed by PSMJ Resources and Client Savvy, two leading business management consulting organizations in the A/E/C space.
Only 33 winners out of over 300 applicants had the honor to be recognized with this award which was based upon two key factors, a commitment to giving clients a voice as a means to deliver excellent service, as well as confirmation from clients that service was, indeed, excellent. Thank you to our entire team at P2S for putting client interests first, doing great work, and exceeding expectations every day!