Peregrin Jones becomes a certified Design-Build Professional®!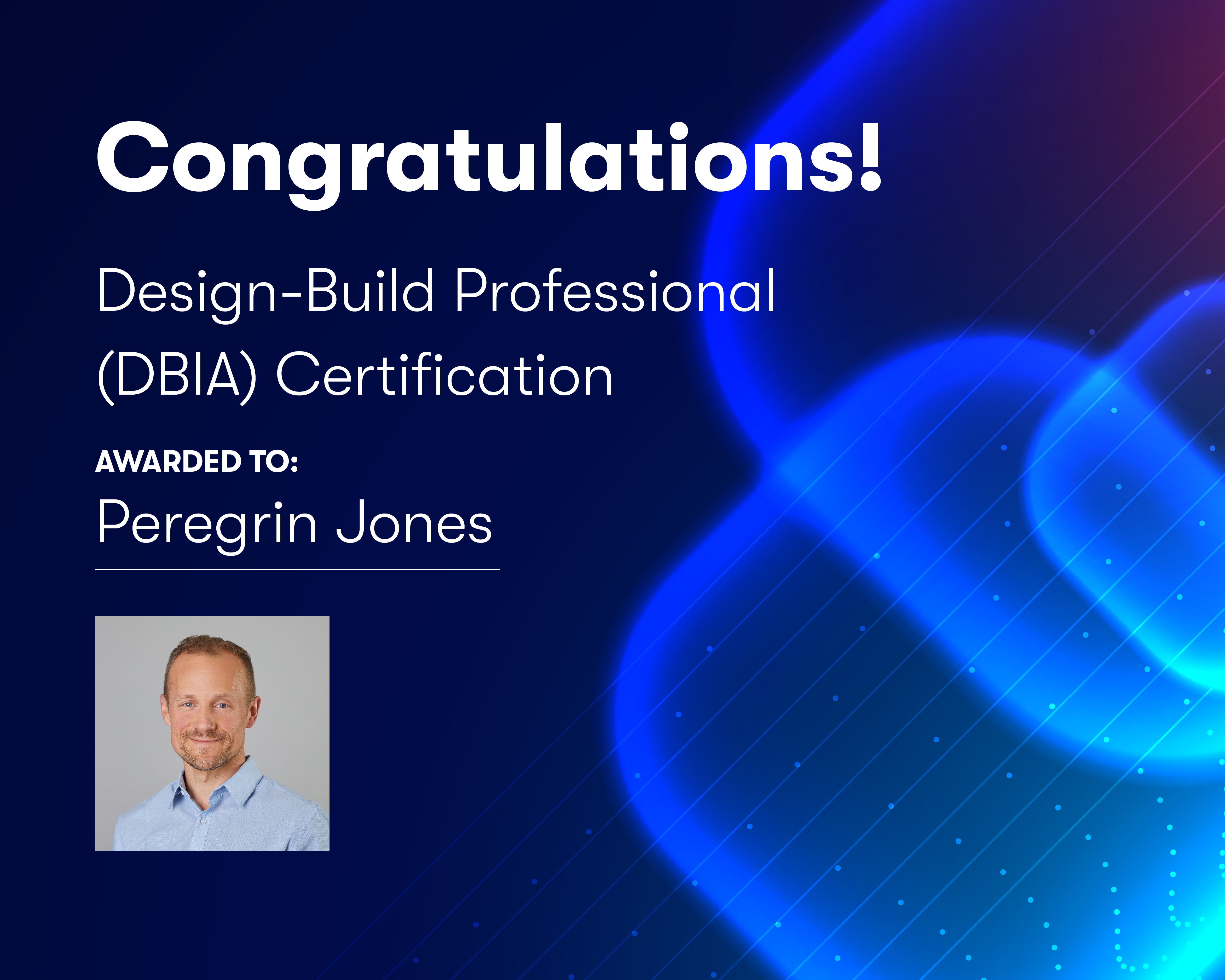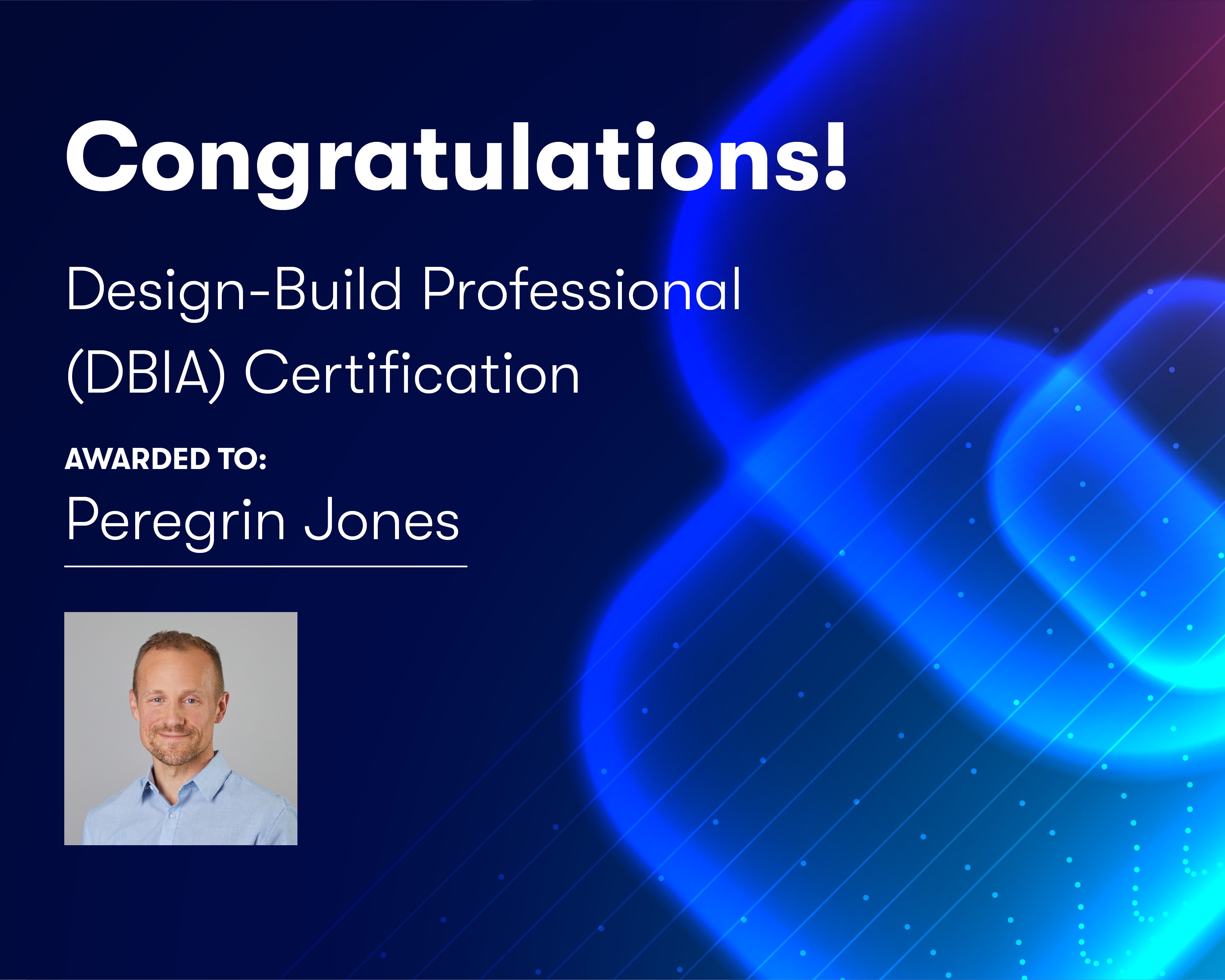 Perseverance and a hunger for more knowledge and experience are instilled in the very best within the AEC industry. P2S Inc. is overjoyed to congratulate Peregrin Jones, a dedicated project manager, on his Design-Build Professional® certification, granted by the Design-Build Institute of America.
DBIA Certified professionals lead the design-build industry. Through years of experience and hours of education, these individuals have put in the time and work to become Designated Design-Build Professionals®. The design-build process allows a company to streamline the delivery of a project with more collaboration and better cost-effective operations as it delivers both design and construction within one pipeline.
Owners and industry alike are looking for certified pros for their teams and achieving DBIA certification is the finest measurable standard by which to judge "Design-Build Done Right®." Congratulations once again to Peregrin. P2S is lucky to have you and we can't wait to see how much further you grow!