P2S Magazine 2021 Issue 4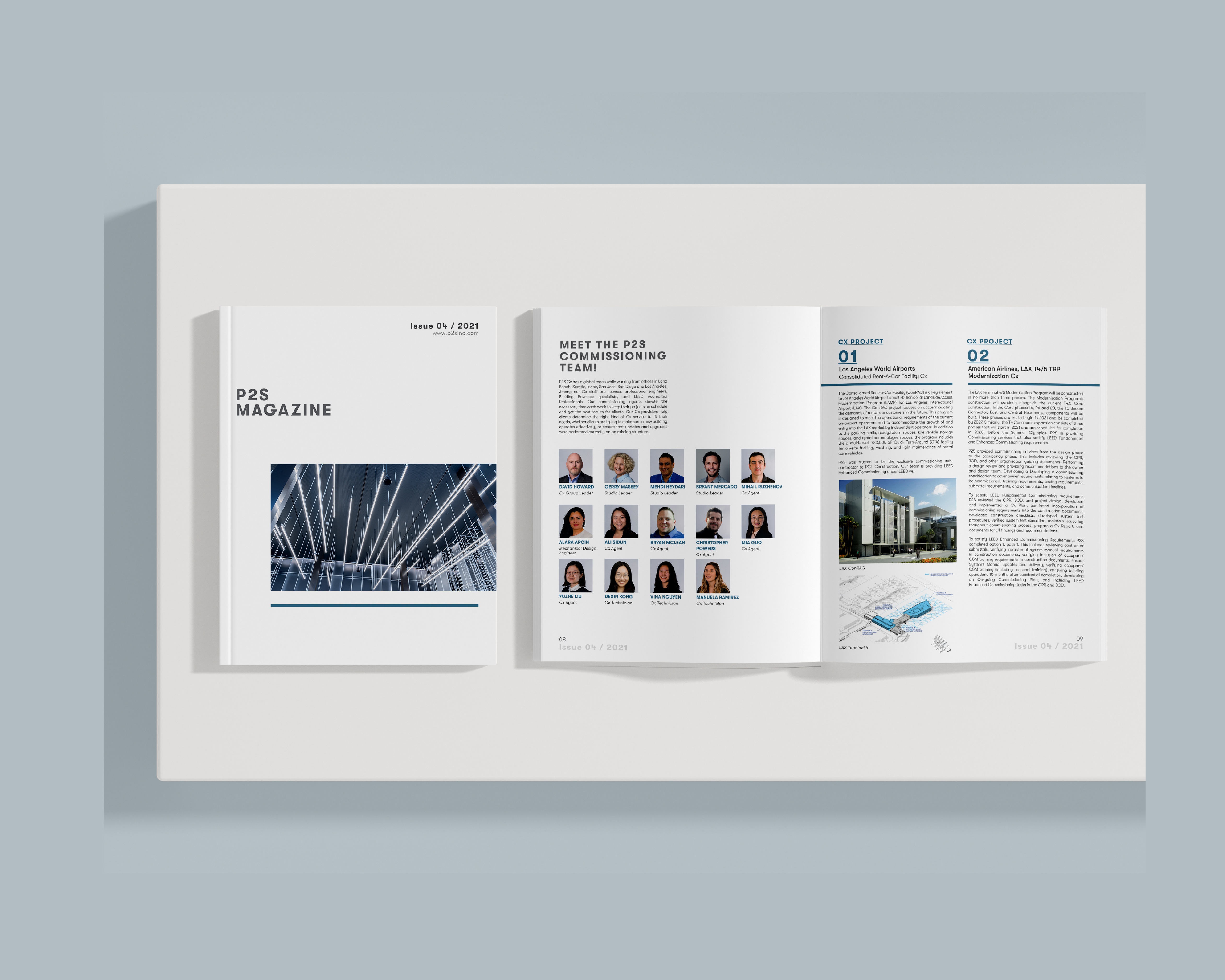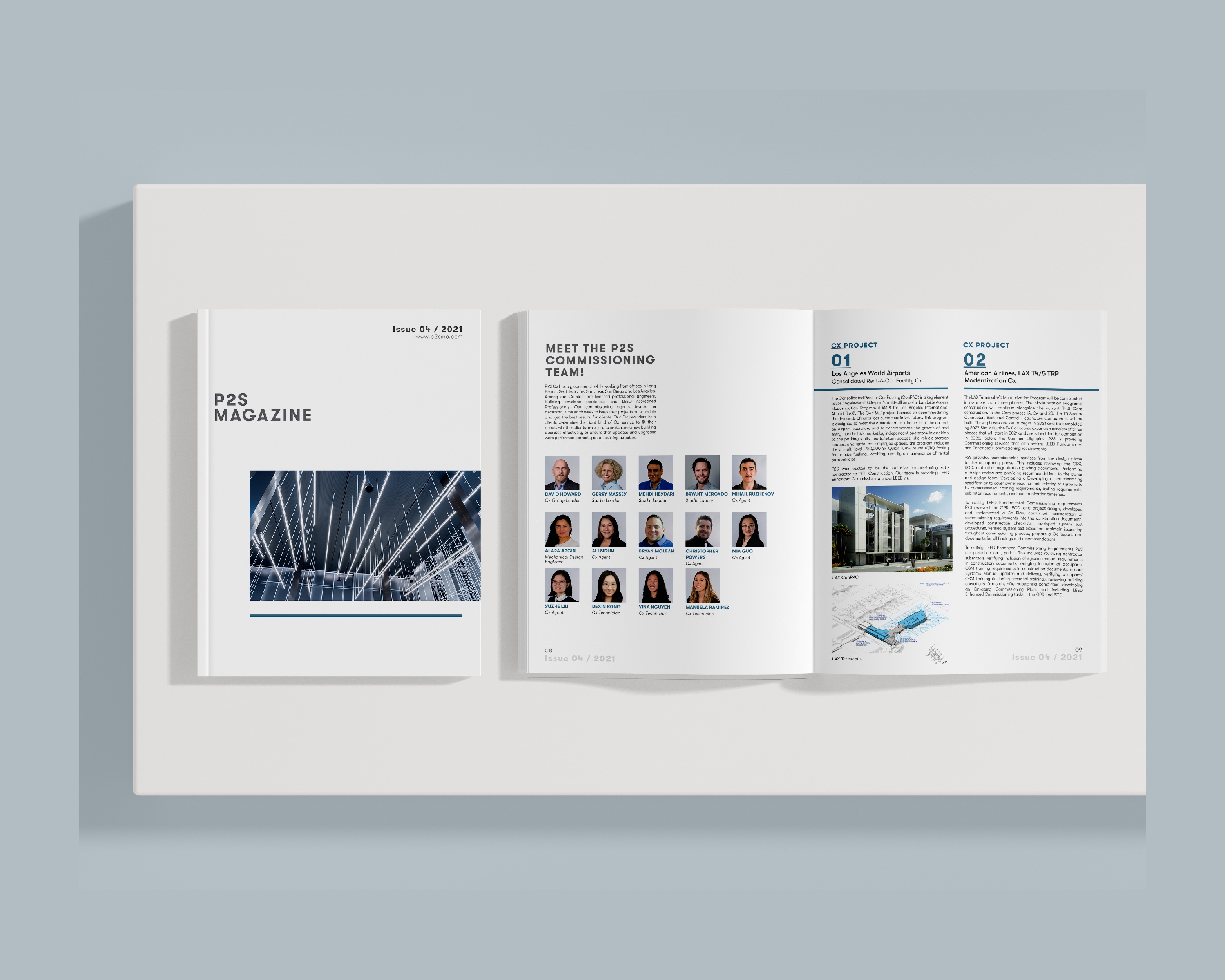 Our final issue of P2S Magazine for 2021 is all about commissioning and building efficiency. Inside, readers will learn all about P2SCx, our commissioning group, and get to meet some of our expert commissioning providers. We talk to the head of P2S Cx himself, David Howard, for insight on the commissioning process and to learn more about where P2S Cx is heading into the future. We also feature an interview with Mechanical Engineer David Klug, who specializes in energy management and reduction and Monitoring-Based Commissioning. We conclude this issue with notable commissioning project profiles, an introduction to the entire P2S Cx team, and a recap of the new services P2S launched in 2021.
As always, we hope you enjoy reading this issue.
Happy New Year, looking forward to good things in 2022!