P2S Magazine 2019, Issue 3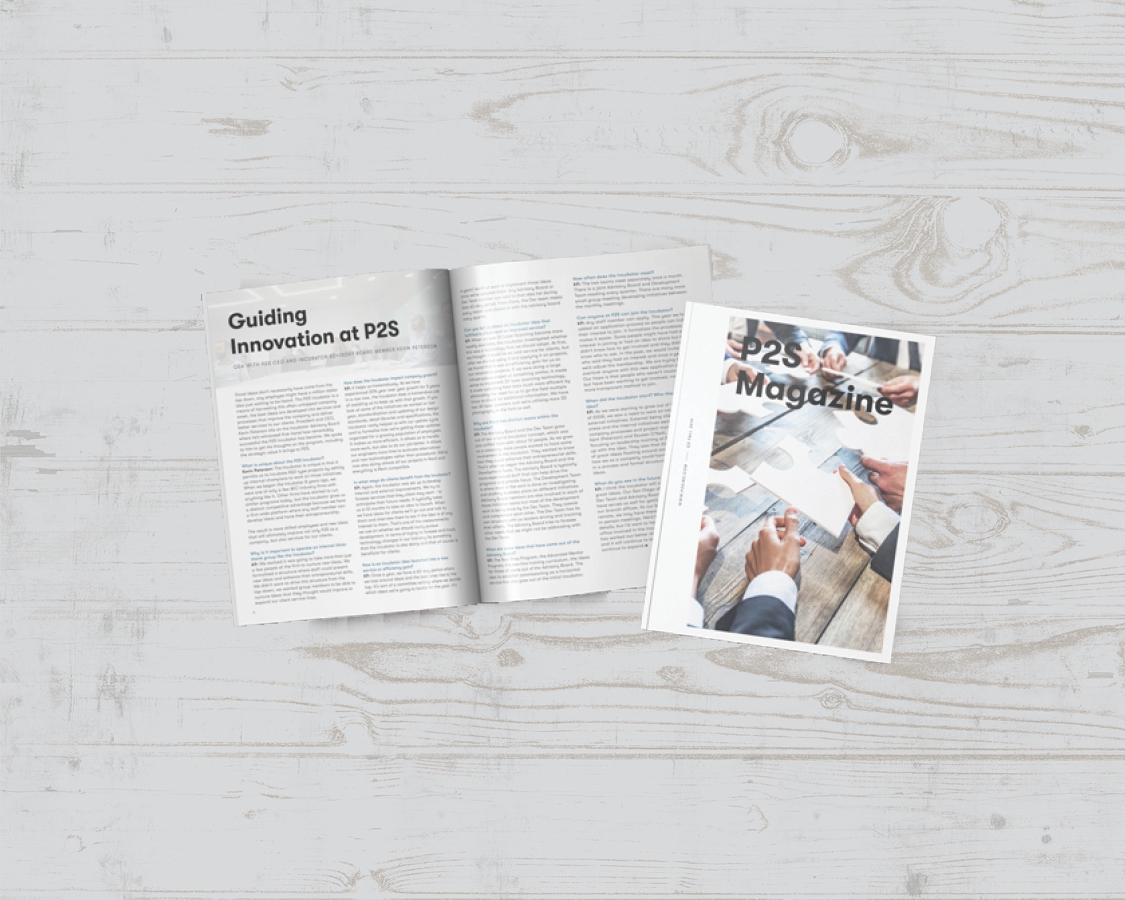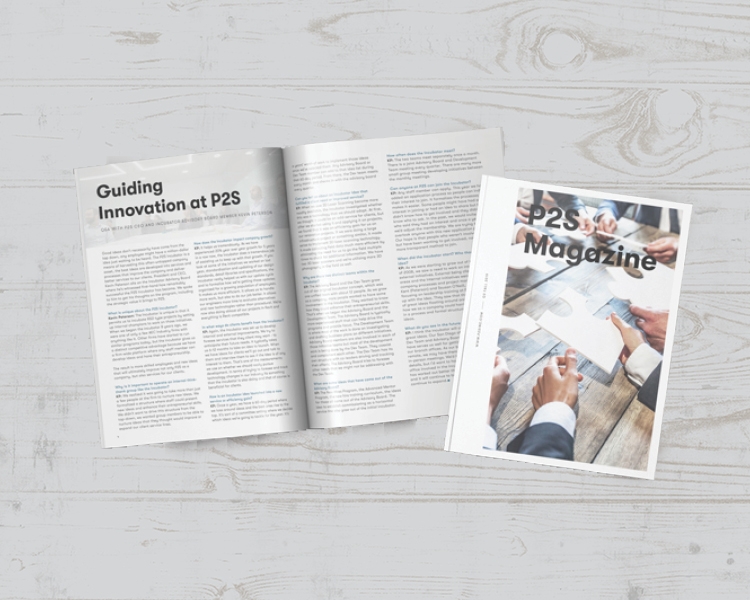 Budding ideas can mature with the P2S Incubator
The P2S Incubator is our company's idea workshop. It's where our entrepreneurial employees gather to develop new services, improve our current offerings and brainstorm innovative ideas that maintain our competitive edge. This issue of P2S Magazine is dedicated to the people and processes behind the incubator team, showcasing the two Incubator teams: the Advisory Board and the Dev Team, that help P2S stay ahead of the curve.
Interviews from P2S CEO, Kevin Peterson and San Diego Director and Incubator Advisory Board Member, James Del Monaco outline how the new initiatives have grown to flourish.
"The incubator gives us a distinct competitive advantage because we have a firm-wide platform where any staff member can develop ideas and hone their entrepreneurship," Kevin shares. Find out more here!