P2S is an official JUST organization!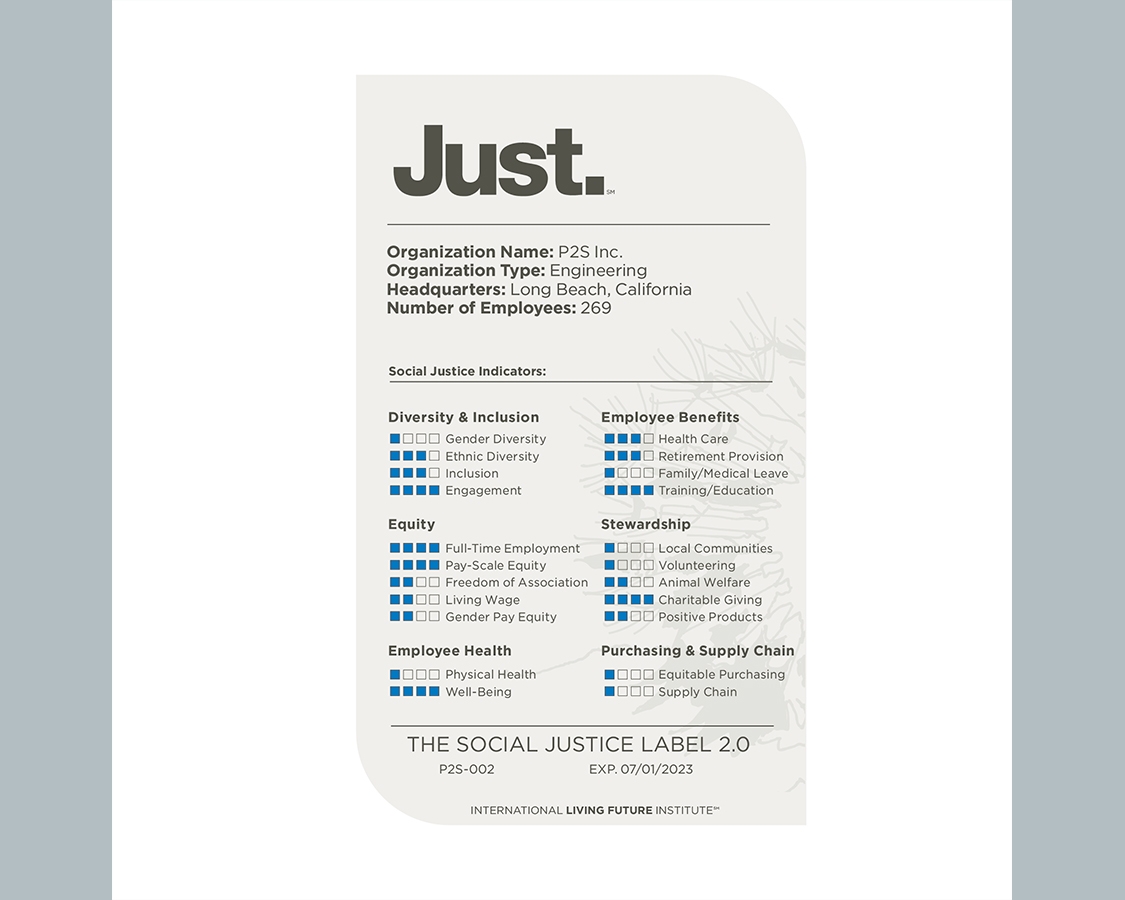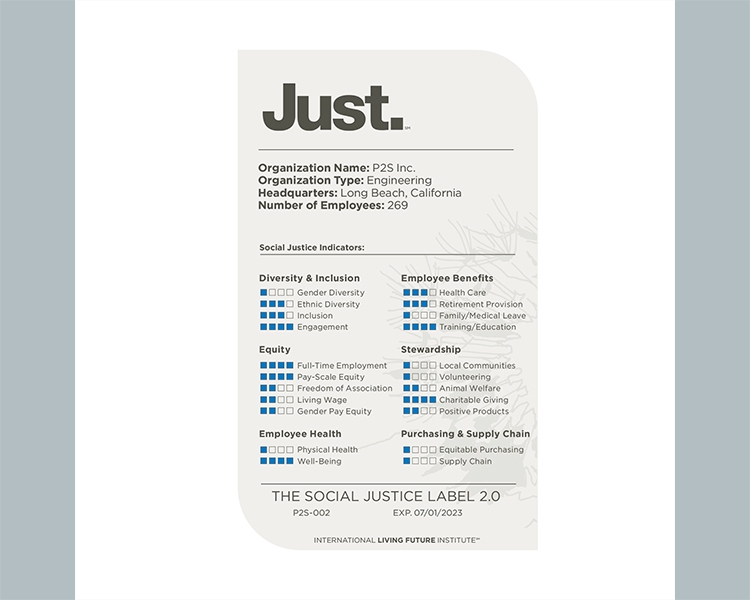 P2S is proud to announce that we are an official JUST organization! The Just Program of the International Living Future Institute (ILFI) serves as a "nutrition label" for organizations seeking to become socially just and equitable. Just 2.0 represents a commitment to increased transparency and social justice and equity.
JUST measures the corporate social justice of a firm and provides metrics on the firm's involvement in a variety of areas. The program also works as a transparent platform for organizations to disclose their operations, including how they treat their employees and where they make financial and community investments. Each indicator outlines measurable accountabilities in order for the organization to be recognized at four levels of performance for the following:
Diversity & Inclusion
Equity
Employee Health
Employee Benefits
Stewardship
Purchasing & Supply Chain
Our participation in the JUST Program is our way of demonstrating clear and open communication about who we are as a firm, as well as how we treat and value social justice and equality both within and outside of our firm.