Los Angeles Business Journal, 2019 Best Place to Work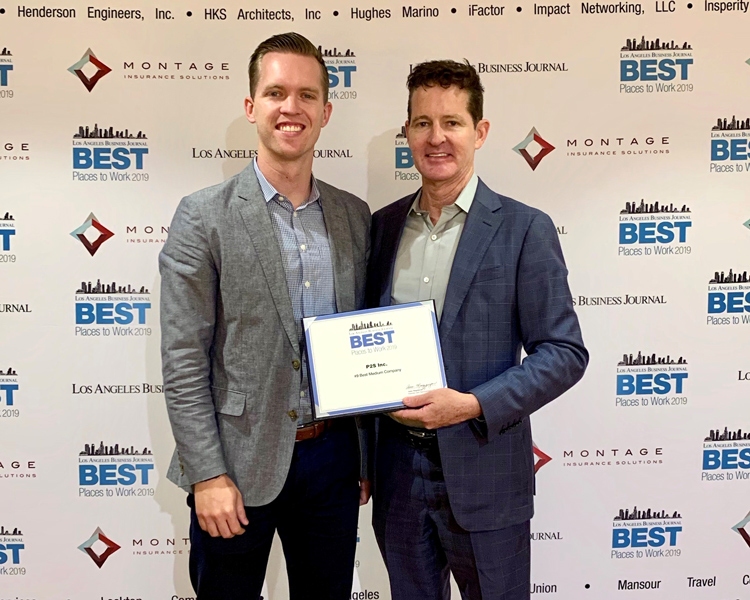 Applications flow into Los Angeles Business Journal's (LABJ) inbox at the start of their awards season in an attempt to gain merit as a Best Place to Work for another year. Using confidential questionnaires from both employees and employers with the help of Best Companies Group, LABJ determines which firms truly evoke the sought-after, title earning work environment. Kevin Peterson, P2S CEO and President, attended the lunchtime awards ceremony held at the LA Grand Hotel where rankings were unveiled for the large, medium and small sized firms who made the cut.

Categorized as a medium-sized firm with between 50 and 249 employees, P2S was among a lineup of many employee-focused firms of various industries. P2S ranked #9 and is honored to maintain the amazing reputation of being a Best Place to Work. We're grateful to have made the list for an incredible 11th year. For a recap of the awards ceremony and complete lists of firms, visit the Los Angeles Business Journal website.