#Decarb4Good: Demystifying Decarbonization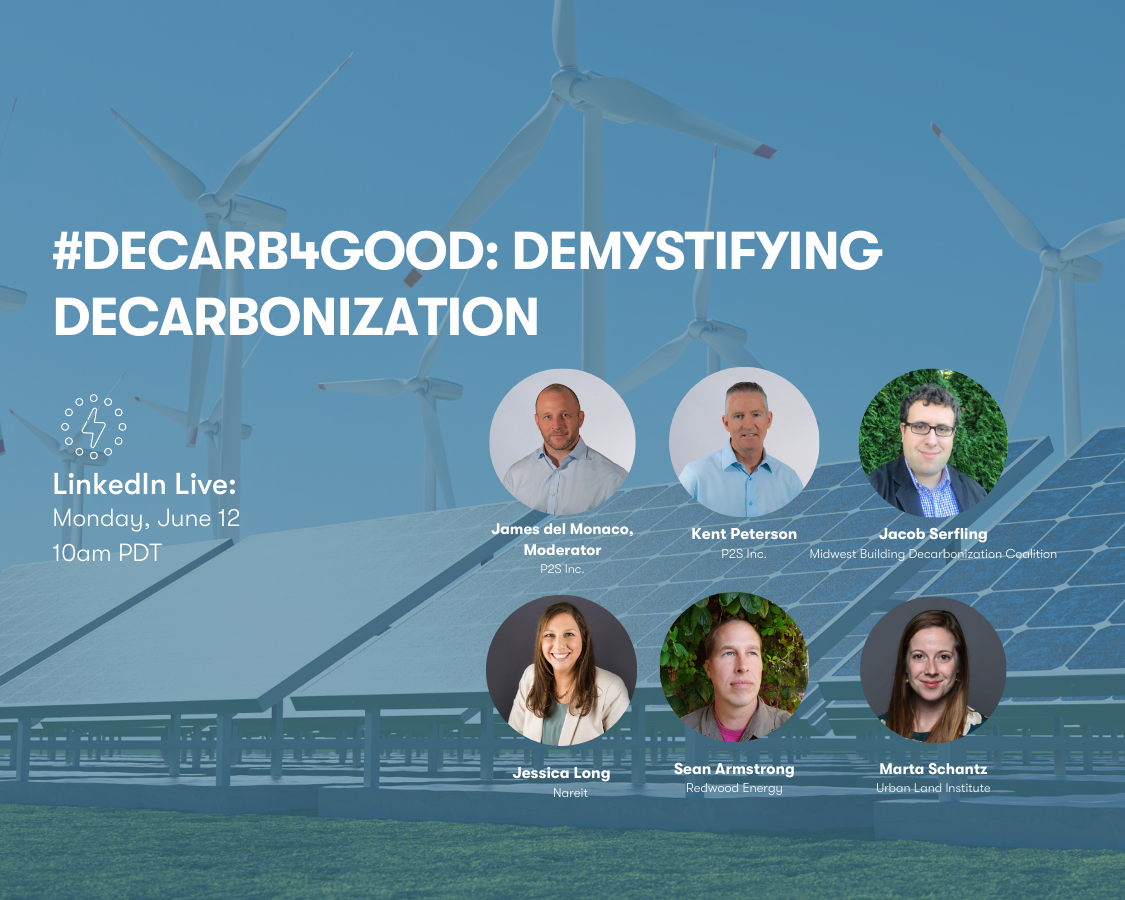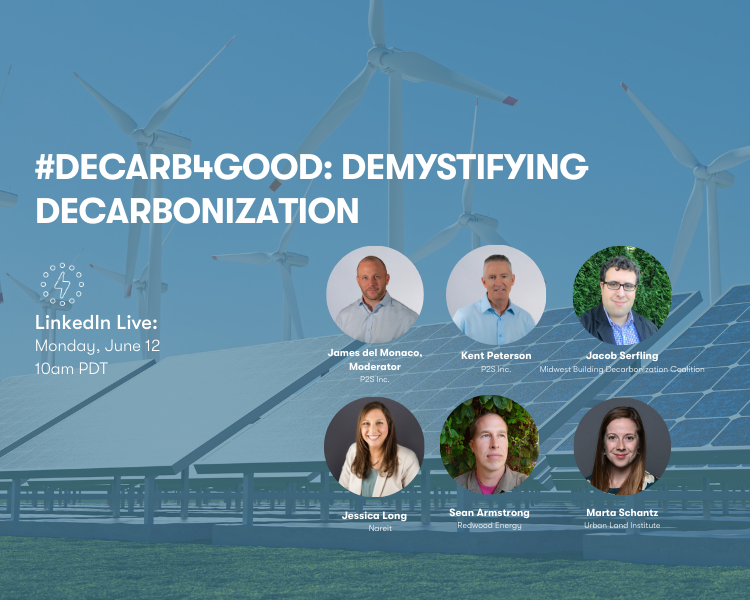 Excited to announce that P2S Inc. is leading the charge for Net Zero Buildings Week! Join us for a compelling panel discussion on decarbonization, where our esteemed panelists will shed light on the essential aspects of building decarbonization and its impact on our communities.
In line with this year's theme #Decarb4Good, our experts will provide invaluable 101-level resources that break down the core elements of building decarbonization. Whether you're a seasoned professional or just starting your journey toward sustainability, this event promises to be an eye-opening experience for all attendees.
Discover the key components that drive building decarbonization and learn how it can reshape our communities for a brighter, cleaner future. From renewable energy integration to energy-efficient design principles, our panelists will equip you with the knowledge needed to make a meaningful difference in your projects and initiatives.
Don't miss this exceptional opportunity to connect with industry leaders, expand your network, and engage in insightful discussions. Gain practical insights that will empower you to contribute effectively towards a net-zero future. Let's work together to create sustainable, thriving communities that benefit people and the planet.
Featured Panelists: James Del Monaco, P2S Inc. (Moderator); Kent Peterson, P2S Inc.; Jacob Serfling, Midwest Building Decarbonization Coalition; Jessica Long, Nareit; Sean Armstrong, Redwood Energy; Marta Schantz, Urban Land Institute
Watch now: