COVID-19 Message from P2S Inc.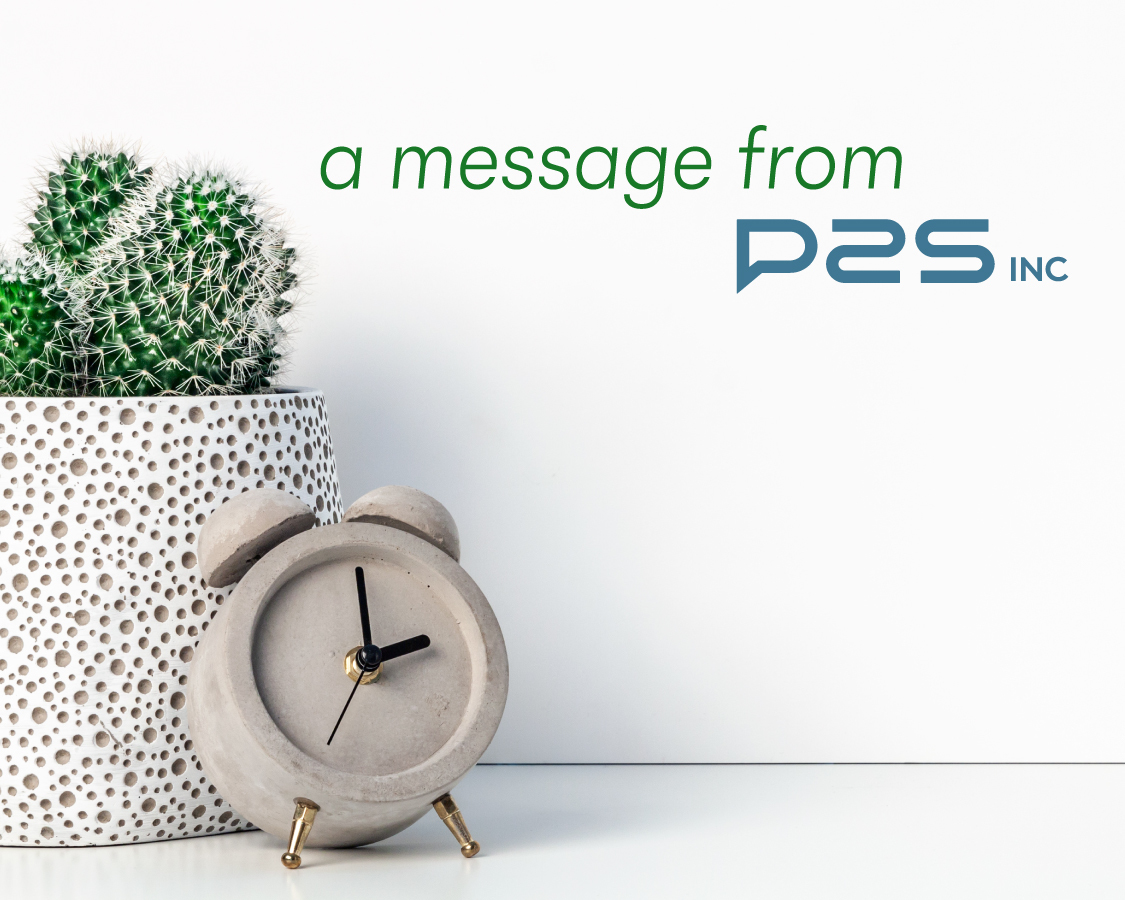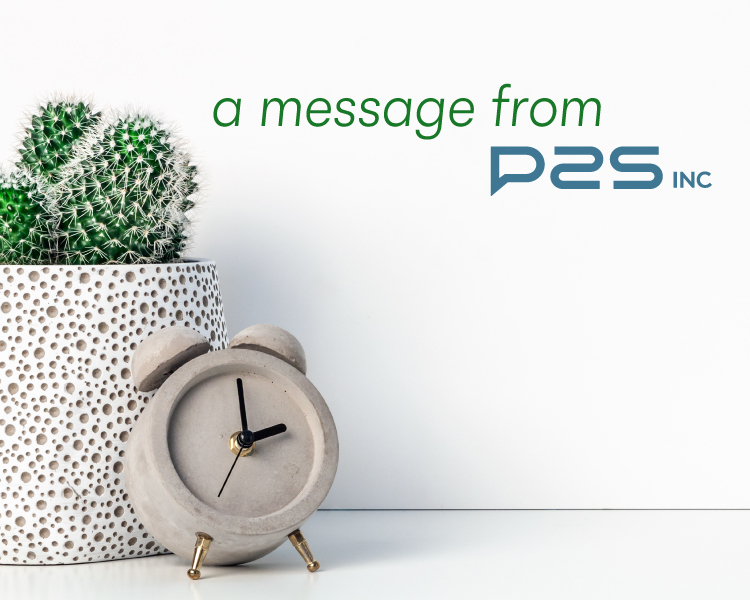 To our valued clients and partners,
As COVID-19 continues to spread, the health and safety of our employees, clients, partners, and local communities remain our highest priority. P2S has been taking steps since early March to help prevent the spread of this virus.
We have made several adjustments to our operations to respond to the national emergency. Starting Tuesday, March 17th, our Los Angeles and San Jose staff will transition to working remotely until further notice. Our physical offices in these locations will be closed during this time, and we will re-evaluate the situation as we learn more. Our Long Beach and San Diego offices will remain open for now, and staff will have the option to work from home. P2S has taken the following measures to ensure the safety of our employees, clients and communities: limiting all non-essential travel, limiting non-essential visitors to our offices, additional cleaning and sanitizing in our offices, and regularly communicating expert guidance on staying healthy.
P2S is focused on maintaining business continuity and will continue to deliver exceptional work for our clients. Our significant investments in technology over the past ten years allow us to react quickly to this emergency. We extended remote working capabilities to all staff earlier this month, and our teams have the necessary resources available to perform their jobs effectively from home. P2S will do everything we can to manage deadlines, meetings, and site visits, and will utilize video conferencing and other virtual platforms to engage with clients, consultants, and contractors in the weeks ahead. Comprehensive plans are in place to ensure minimal disruption for ongoing projects. We are also encouraging our staff and our clients to utilize technology, specifically video teleconferencing, as a substitute for all non-essential in-person meetings.
As the COVID-19 situation develops, we will continue to update our strategies. I hope you and your family stay healthy and we appreciate your support in keeping our communities safe during these unprecedented times.
Sincerely,
Kevin Peterson, PE, FIEEE, FACEC
President + CEO