P2S In the Top 10 on Zweig's Best Firms to Work for 2018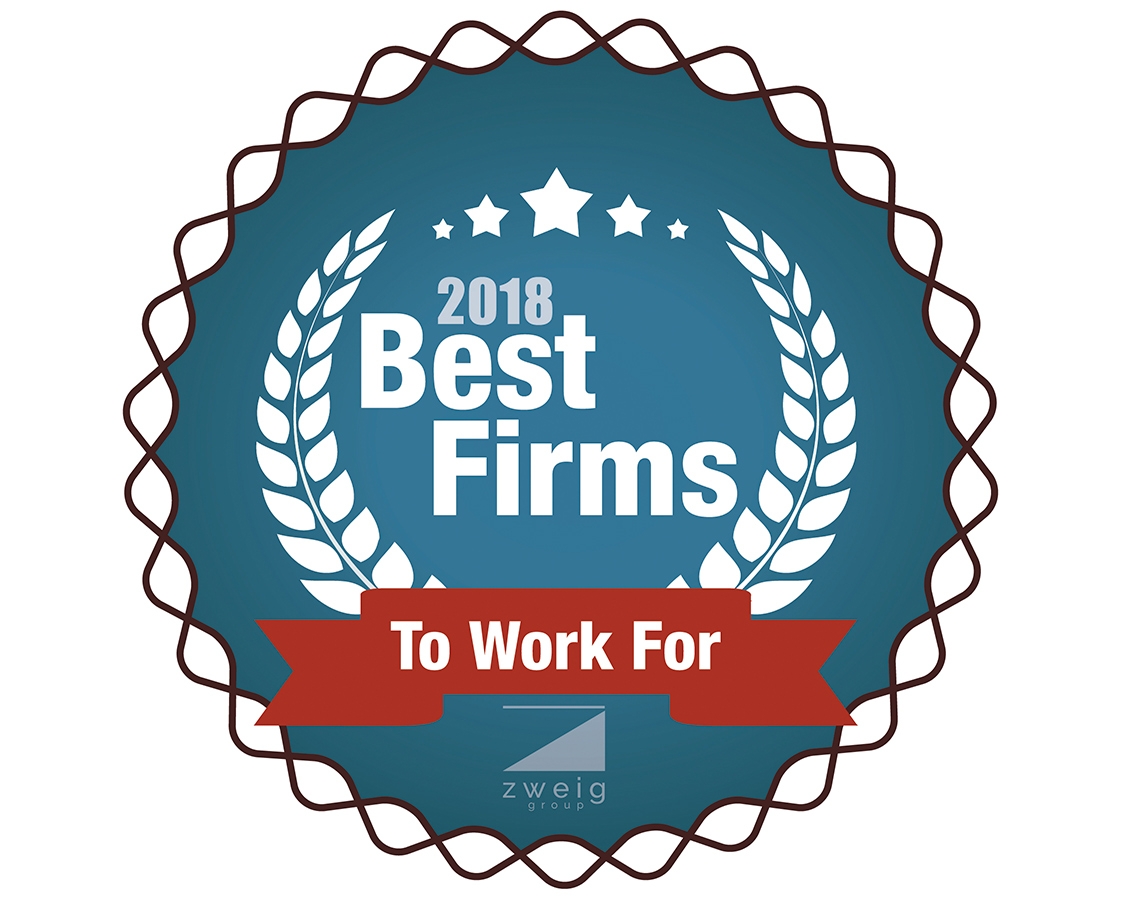 P2S Has Been Ranked Number Six In the Multi-Disciplinary Category
P2S has been ranked number six in the Multi-Disciplinary category by Zweig Group, an AEC Industry consulting company. To qualify, Zweig Group required that a minimum of 40% of our staff completed the employee survey to demonstrate their satisfaction. The combination score is derived from 75% employee surveys and 25% corporate data. With over 200 staff members located in multiple branches this is no simple feat. Some employees have been around since P2S's start in 1991 and their loyalty does not go unnoticed.
Our culture encourages a balanced, healthy lifestyle which is why we offer daily perks such as break rooms stocked with healthy snacks, a recreation room, a gym with showers, and even a Zen room. The long-term benefits include flexible schedules, retirement plans, and roll-over paid time off.
We are proud to provide our team with these resources which gives P2S its esteemed reputation. View the full "Best Firms" list by visiting Zweig's website.