Drone Services
stunning aerial still photography, 4K building inspection videos, thermal scanning with numerous applications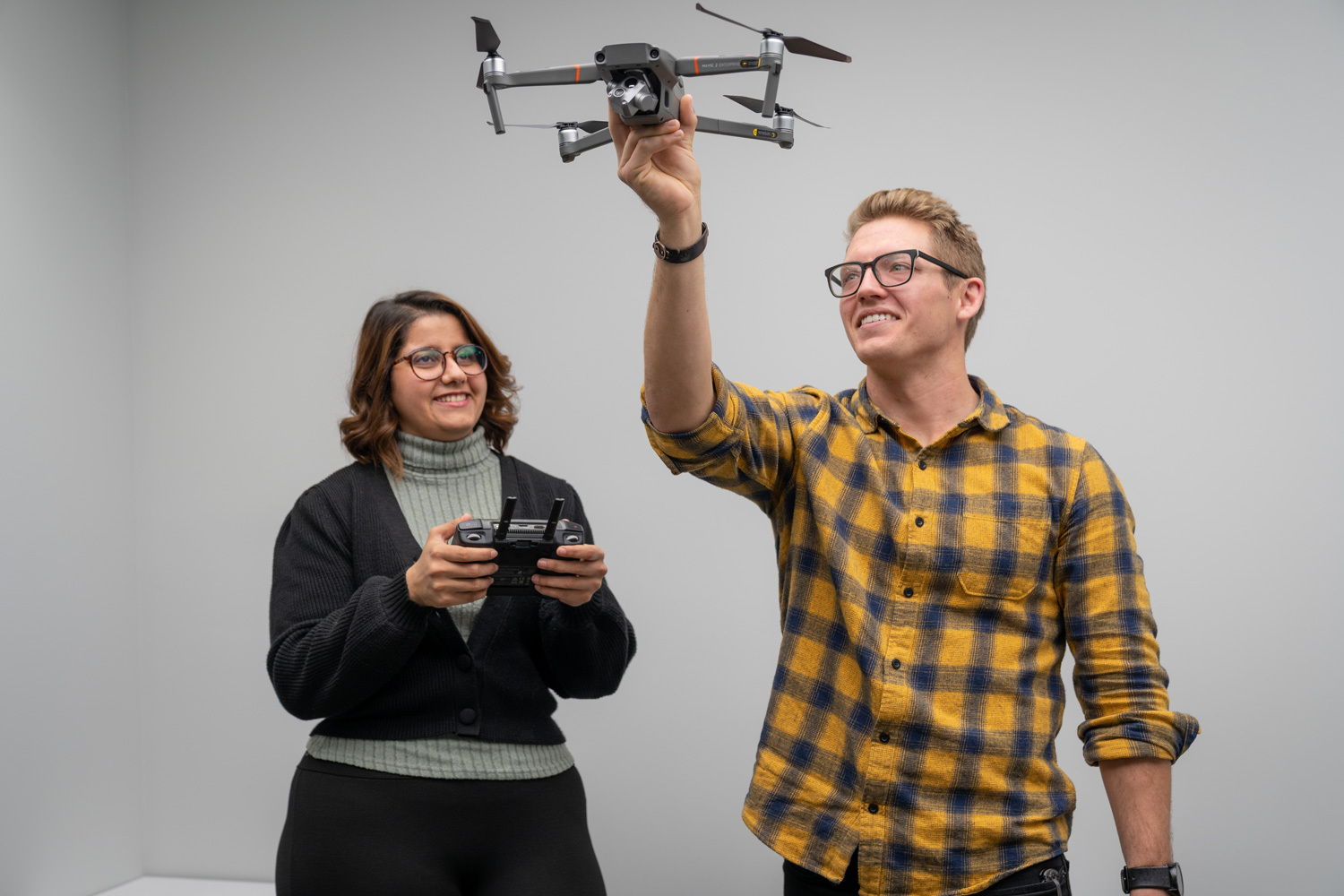 P2S Advantages
A world of applications

Ultra-high-resolution aerial still photos and drone videos have numerous applications, such as construction site overflights and solar panel inspection, construction updates and final construction photos, envelope studies, marketing and promotional images, scans for anomalies and site maintenance.
Make your building inspections faster, safer and highly accurate

Drone-assisted building assessments deliver 4K building inspection videos, thermal scanning and hi-res photos of rooftop mechanical equipment. Drones reduce inspection time and are ideal for inaccessible or hard-to-reach equipment.
The latest technology

Our skilled team of drone operators uses DJI Mavic 2 Enterprise Advanced Dual Technology with a 48MP visual camera with 12x zoom, a 640x512p thermal camera, automatic mission and manual flight capability and the ability to maintain stable hovering in up to 18 mph winds.
Chief Pilot & Drone Instructor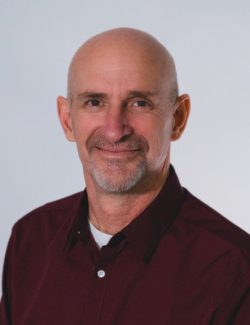 Steve Burman
Security Studio Leader
Steve Burman brings almost 50 years of experience with the operation and maintenance of Small Unmanned Aerial Systems (s-UAS). He has over 10,000 hours of operating time accumulated in the last 10 years in fixed-wing, high-performance (180MPH+) helicopters and manually controlled multi-rotor aircraft up to the 1000MM class. He also has a wide range of experience in UAS control systems and associated communications/telemetry technologies, including visual and thermal video streaming and First-Person View (FPV) operation. In the recreational drone sector, he has been an instructor pilot in various private radio control flying clubs for more than 20 years.
Steve manages the s-UAS team at P2S as Chief Pilot and Flight Instructor. He provides all in-house s-UAS services for the P2S Marketing department and has accumulated over 200 hours of flight time in the capture of video and still photography.
Steve has worked in and around the Port of Long Beach for over 20 years and is familiar with the POLB s-UAS permit application process. P2S Inc's $2.5M commercial aviation insurance policy is currently on file with the Port's risk management division. Steve has a current TWIC. Steve is very experienced with flight operations and preparing flight plans for submittal to the FAA in order to receive LAANC clearance to fly in the Class D airspace over the POLB.