3D Laser Scanning
hyper accurate reality capture for building information models (BIM) and ultra-high resolution site photos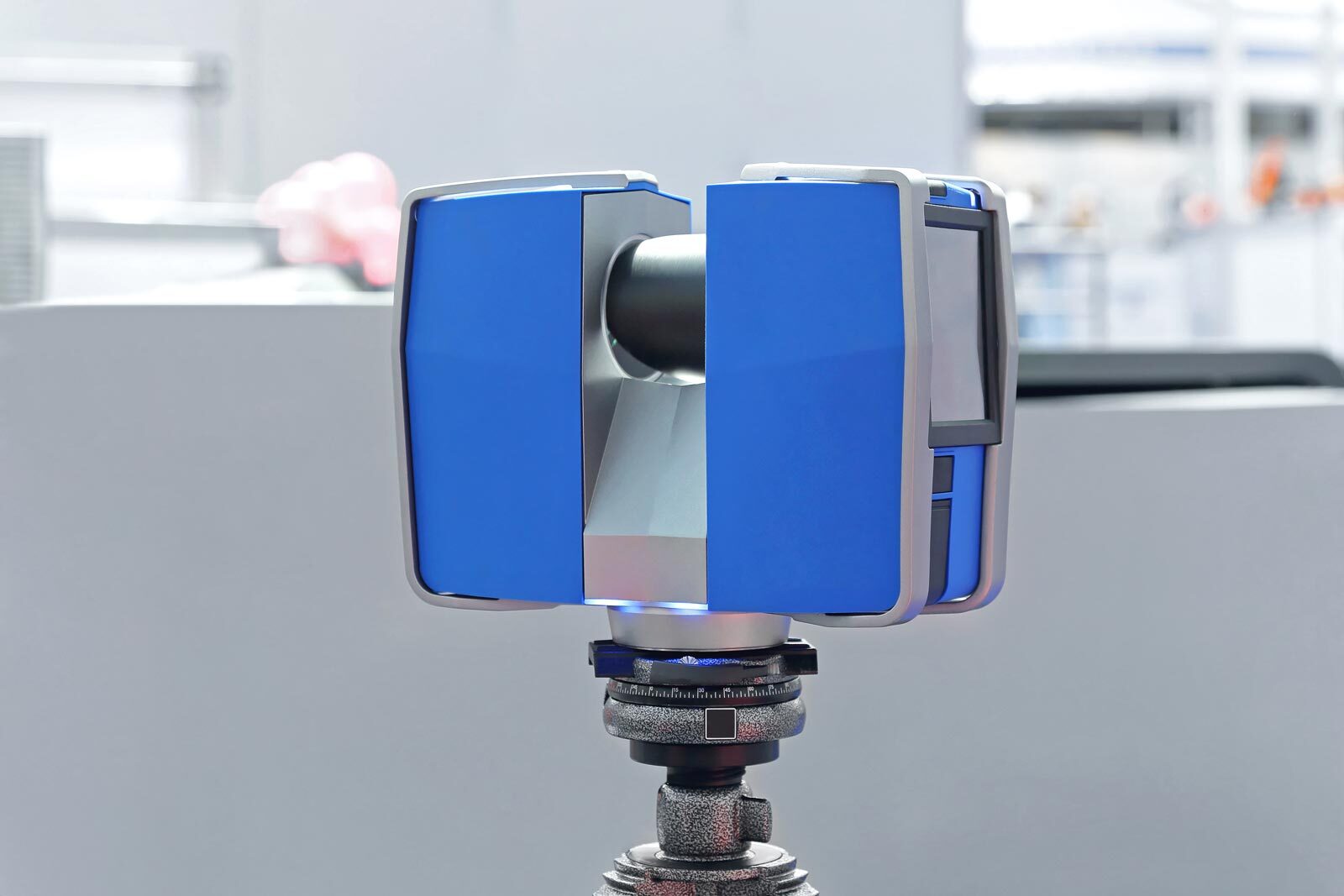 P2S Advantages
What is 3D Laser Scanning?

Laser scanning is a method of accurate reality capture that uses laser beams to capture complete details of an entire building or room. It's the perfect tool for precise mapping of existing site conditions for future construction projects. As-built documentation for renovations often lack accuracy or are not available. And site surveys to verify site conditions and as-built accuracy cannot capture a space's every detail, due to limitations on time and resources. A 3D laser scan of an existing building can reliably capture almost all the features of a building's existing conditions.
Applications

3D laser scanning serves to confirm as-built conditions and helps to identify issues early in the design process. This minimizes design risk and reduces RFI's, change orders, project delays, and helps clients avoid additional costs. Accurately recording existing systems used to be an inefficient and time-consuming process. With 3D laser scanning technology, recording the dimensions of existing structures and systems is fast, easy, and accurate.
Added Value

3D laser scanners produce high-resolution photos that save time by avoiding repeated site visits. Projects that use 3D scanning have seen a 10% reduction in overall project timescale. The data collected by the scanner can be exported to tools like AutoCAD and Revit to recreate buildings, structures, and process systems in digital format. These detailed 3D representations can be converted into building information models (BIM). Precise drawings and digital models derived from this non-invasive technology result in improved coordination between design disciplines, benefitting both, the design team and the client.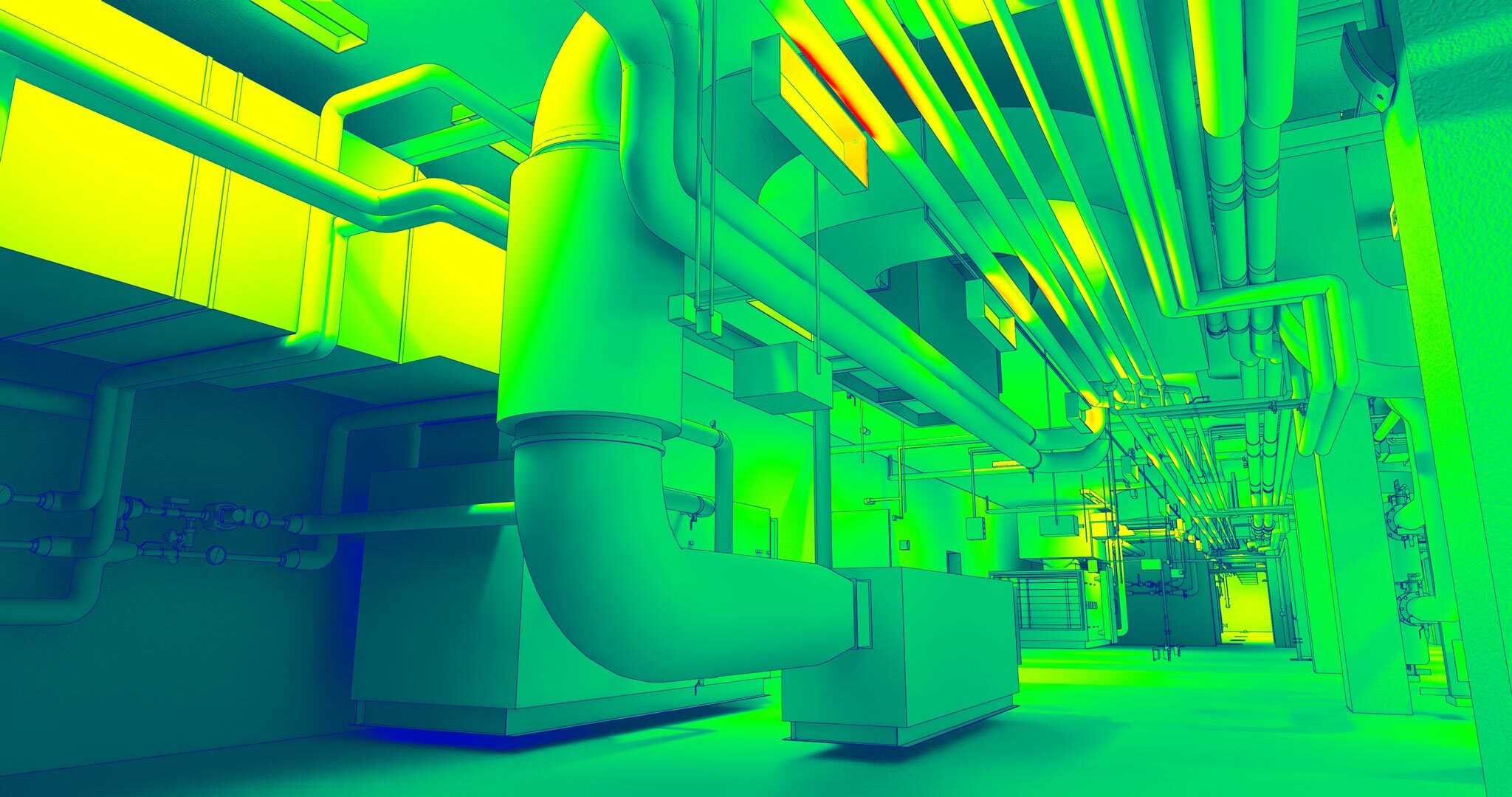 Featured Project
OneLegacy, New Transplant Recovery Facility


Location:

Azusa, CA

Size:

150,000 SF

Construction Value:

$75 million

Awards:

Los Angeles Business Journal, Commercial Real Estate Awards, 2023 - Gold Award
Project Overview

The new Transplant Recovery Facility and headquarters for the non-profit OneLegacy in Azusa, CA provides the healthcare provider with the capacity and resources needed to continue to operate as the largest organ, eye and tissue recovery organization in the world. The state-of-the-art project creates an optimal environment for OneLegacy's donation/recovery process while accommodating the growing needs of staff, patients and guests.

P2S provided MEP, Technology and Low Voltage design services for the $75 million project. Additionally, P2S helped with utility service accommodation, site improvements for the surrounding buildings and 3D-Laser Scan of the interior of the first floor of the existing building.

Acquired in 2019 by OneLegacy, the 4.45 acre-property included a 98,000 SF, 3-story commercial building. The existing space was renovated and now serves OneLegacy's administrative and clinical operations needs, and houses the OneLegacy Foundation which supports OneLegacy's mission of saving lives and sharing hope through education and research advancement.
Solution

Connected to the 3-story building, a new 50,000 SF facility houses the Transplant Recovery Facility which has roughly triple the capacity of the previous recovery center in Redlands - making it the largest facility of its kind in the country. It includes seven operating rooms, an ICU, eye bank and laboratories. Additionally, the facility includes 16,000 SF of conference space, 75,000 SF of office space, a 4-story above-grade parking structure, a 10,000 SF memorial garden, and a research center. The new research center is a critical element of OneLegacy's process in improving the donation and transplant process for the 215+ hospitals and 11 transplant centers that it partners with in the Greater Los Angeles area.

The facility spouts several additional features to improve the overall transplantation process such as the nation's first helipad designed exclusively for emergency transport of surgeons and organs and houses a 24/7 Call Center and Organ Offer and Allocation team.

With construction completed in November 2022, the new facility will play a critical role in Southern California's regional healthcare system and save thousands of lives for years to come.